Before the 1900s to The Suffragettes
The Friends of Dorothy Era and The Hayes Code
1931 – Lili Elbe (28 December 1882 – 13 September 1931), possible intersex and the recipient of the first sex-reassignment surgery, dies. She married Gerda Gottlieb in 1904 in Denmark, a marriage that the King of Denmark invalidated in 1930 in Germany. Lili dies of post-surgical complications as her body rejects her new uterus. The film The Danish Girl is based on her story. In 1932, Man Into Woman, the Story of Lili Elbe's Life is published.
1950s The Decade the public learned heterosexual women wanted sex
September 13, 1955
Little Richard entered J&M Studios in New Orleans for a two day recording session. Things were not going well and during a break, Richard and his producer, Bumps Blackwell, went to the Dew Drop Inn. With few people there and an old upright piano, Richard started playing like crazy, singing loud, lewd and hamming it up. Blackwell was stunned… why couldn't he record this? They went back to J&M with only fifteen minutes left in the session and "Tutti Fruiti, good booty" became "Tutti Fruiti, aw-rootie". The song would be Richard's break-out hit and managed to make it to #17 early the following year, but a cover by Pat Boone over shadowed Richard's version and went to #12 on the Billboard Pop chart.
1958
Sexuality Ambiguous and continued to be undeclared in 2021: Cliff Richard made his British TV debut on Jack Good's Oh Boy program, where he performed "Move It". Before he was allowed to appear on the show, Richard was ordered to remove his Elvis inspired sideburns, which he did.
The Civil Rights 60s: When the Boomers were under 30
1960
With the American music scene still reeling from the "payola" scandal, the US Federal Communications act was amended to outlaw payments of cash or gifts in exchange for airplay of records.
Feminist, Gay Liberation and Lesbian Separatists: Civil Rights
1975, Canada – A large gay rights march sponsored by Coalition for Gay Rights in Ontario calls for reinstatement of John Damien who had been fired as a judge for the Ontario Jockey Club because he was gay. Protestors call for the inclusion of sexual orientation in human rights code.
1977 –
Soap premieres on ABC with then unknown Billy Crystal playing Jodie Dallas, one of TV's first prominent and sympathetic gay characters. His character's initial plot involved an almost sex change for his in the closet football boyfriend, main plots were being chased by women who could not accept his gayness, confronting a cult, trying to adopt his own daughter, having a lesbian roommate and ending with the character thinking he was an elderly Jewish man instead of the gay character in the pilot. The show was a spoof and included aliens and the afterlife, SOAP concluded on the spin off Benson.
September 13, 1979
ABBA ventured to the other side of the Atlantic for the first time (and only time) in their career, opening up at the Northlands Coliseum in Edmonton, Alberta, Canada.
The Genderfuck Apathetics vs Yuppies : Aids the new STD on the list
1980
Queen moved from 23 to 9 with "Another One Bites The Dust" on the USA song charts with The Game LP being 4.
On the USA LP Charter, at 10 the "Xanadu" Soundtrack.
1982
RCA Records announced that David Bowie had left for the South Seas where the filming of "Merry Christmas, Mr. Lawrence" was to begin.
90s: Listserves and Email distribution replaces telephone trees for activism
1991
Geffen Records threw a party to launch Nirvana's single 'Smells Like Teen Spirit'. The band ended up being thrown out of their own party after starting a food fight.
1995, Canada –The Celluloid Closet premieres at the Toronto International Film Festival. It  is a 1995 American documentary film written and directed by Rob Epstein and Jeffrey Friedman. The film is based on Vito Russo's book of the same name first published in 1981 and on lecture and film clip presentations he gave in 1972–1982. Russo had researched the history of how motion pictures, especially Hollywood films, had portrayed gay, lesbian, bisexual and transgender characters. The film was given a limited release in select US theatres, including the Castro Theatre in San Francisco, in April 1996, and then shown on HBO.
1996 – The U.S. Congress defeats a bill that would ban employment discrimination against lesbians and gay men: by ONE vote.
1997: The newly crowned Miss America, Kate Shindle, vows to dedicate her term to youth HIV prevention. When schools rein her in, she later tells Poz magazine, "Sometimes I feel like I'm banging my head against the wall."
Elton John's single "Candle in the Wind 1997" was released in the U.K., adn became the biggest selling single ever.
Post 9/11 – From "gay and lesbian" to "lesbigay" to "Lgbt/Lgbtq/Lgbtq2"
2001 – On Pat Robertson's 700 Club, Jerry Falwell WRONGLY says feminists and gays and lesbians were responsible for the 9/11 attacks.
2004, Australia – The Gay and Lesbian Kingdom declares war on the Australian government for its failure to recognize same-sex marriages. They form a micro-nation and, under the Unjust Enrichment law, demand territorial compensation. While there was no military action, it did cement the Kingdom's assertion that they exist as an independent country. The Gay and Lesbian Kingdom of the Coral Sea Islands (also known as The Gay Kingdom of the Coral Sea – for example on postage stamps) was established as a symbolic political protest by a group of gay rights activists based in Australia. Declared in 2004 in response to the Australian government's refusal to recognize same-sex marriages, it was founded on Australia's external overseas Territory of the Coral Sea Islands, a group of uninhabited islets east of the Great Barrier Reef. It is an expression of queer nationalism.
2010:
Chief of the Defense Force of Australia Angus Houston issues an order lifting the ban on transgender personnel.
George Michael was sent to jail for eight weeks after being convicted of driving under the influence of drugs and possessing cannabis in Hampstead, north London last July. He smiled in disbelief as the sentence was passed and he was led away to the cells.
2021
Blogger Nina Notes: if not for religion, eh..
Spong made headlines as the bishop of the Diocese of Newark, where he served for more than two decades and in 1989 ordained the first openly gay male priest in the Episcopal Church. He would later go on to ordain about three dozen LBGTQ clergy in the diocese by the time he retired, Religion News Service reported in 2013.
He also championed women clergy, making sure that any church in his diocese that was searching for a new priest interviewed at least one woman candidate, said Bishop Bonnie Perry of the Episcopal Diocese of Michigan.
That put him lightyears ahead of leaders in the Episcopal Church, said Perry.
https://religionnews.com/2021/09/12/bishop-john-shelby-spong-firebrand-cleric-who-championed-lgbtq-inclusion-in-the-episcopal-church-has-died/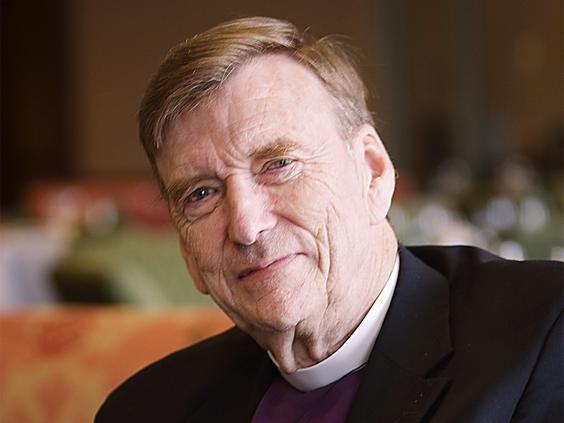 Bishop John Shelby Spong, firebrand who championed LGBTQ inclusion, has died(RNS) — Spong made headlines when he ordained the first openly gay male priest in the Episcopal Church.religionnews.com
meanwhile, because of religion:
https://www.losangelesblade.com/2021/09/12/oas-commission-calls-for-venezuela-to-protect-lgbtq-rights/
Inter-American commission calls for Venezuela to protect LGBTQ rightsCountry remains embroiled in political, economic crisiswww.losangelesblade.com
http://www.koreaherald.com/view.php?ud=20210913000758
[Us and Them] 'We are here,' say LGBT Koreans — but so is the hateFrom the most mundane of activities to larger goals such as being widely accepted by society, the lives of sexual minorities in South Korea are fraught with difficulties. "I don't go to a hospital unless it is known as being queer-friendly. Usually I just don't go to hospitals," said Jung-hyun, who is currently transitioning to male. Jung-hyun, a pseudonym, says the mismatch between his male …www.koreaherald.com
https://dailyutahchronicle.com/2021/09/12/u-lds-apostle-byu-address-lgbt-community/?unapproved=119304&moderation-hash=4d51415a069856532343461426aa78e4#comment-119304
U Community Reacts to LDS Apostle BYU Address Concerning LGBT Community – The Daily Utah Chronicle On Aug. 23, 2021, Jeffrey R. Holland gave a speech around 67 miles south of the University of Utah at Brigham Young University, highlighting The Church of Jesus Christ of Latter Day Saints' stance on the LGBTQ+ community. Holland, one of the Twelve Apostles of the LDS Church, quoted a speech given by Elder…dailyutahchronicle.com
https://www.projectq.us/five-frontrunners-for-atlanta-mayor-talk-lgbtq-issues/
Five frontrunners for Atlanta mayor talk LGBTQ issues | Project Q AtlantaWith less than two months before Atlanta elects a new mayor, LGBTQ and allied voters face a crucial decision about who leads the city through 2026 — and possibly 2030. From a whopping 14 candidates, five have emerged from the scrum to lead the race to replace Mayor Keisha Lance Bottoms. Project Q has asked the frontrunners […]www.projectq.us
and because of religion, instead of having lives, we had to fight to have rights to have lives
https://www.dailyuw.com/arts_and_culture/galleries_museums/article_08dc9280-1456-11ec-88e9-27cef2707bbe.html
Saying goodbye to 'Rise Up: Stonewall and the LGBT Movement' at MoPopSeattle has had a long and rich history in LGBTQIA+ activism. According to the LGBTQ Activism in Seattle Project created by The Seattle Civil Rights & Labor History Project andwww.dailyuw.com
https://www.washingtonblade.com/2021/09/13/poll-57-of-americans-back-bipartisan-deal-on-lgbtq-rights-religious-liberty/
Poll: 57% of Americans back bipartisan deal on LGBTQ rights, religious libertyPlurality want Congress, not courts, to resolve issuewww.washingtonblade.com
https://cyprus-mail.com/2021/09/13/love-is-love-three-lgbtq-friendly-series-to-warm-your-heart/
Love is love: three LGBTQ friendly series to warm your heart | Cyprus MailBy Constantinos Psillides Last week Netflix dropped its long-awaited LGBTQ-oriented animation series Q-Force, telling the story of a super-spy who revealed that he was gay during his graduation speech. As a result, he is relegated to a team of other misfit queer characters but stumbles upon a global conspiracy and…cyprus-mail.com
cited sources
Today in LGBT History – September 13 | Ronni Sanlo