https://www.nbcnews.com/tech/tech-news/amazon-workers-petition-two-quit-over-anti-lgbtq-book-sales-n1273870
Amazon workers petition and two quit over anti-LGBTQ book salesFed up Amazon workers petition and quit over anti-LGBTQ book saleswww.nbcnews.com
see also
https://www.cnbc.com/2021/06/29/why-workplace-equality-is-key-for-lgbtq-equality.htmlWhy workplace equality is key for LGBTQ equalityIn the United States, the struggle for LGBTQ rights has often revolved around employers and business owners discriminating against LGBTQ people.www.cnbc.com
lesbian space, not women space – words are being lost
https://www.utoronto.ca/news/u-t-study-looks-how-toronto-s-lgbtq-spaces-were-impacted-pandemic
U of T study looks at how Toronto's LGBTQ spaces were impacted by the pandemicA University of Toronto study is shining a spotlight on how the city's LGBTQ community is being disproportionately impacted by the COVID-19 pandemic.www.utoronto.ca
representation matters
https://www.npr.org/2021/07/16/1016801763/lgbtq-characters-got-more-movie-screen-time-in-2020-glaad-study-finds
New Study Finds LGBTQ Characters Got More Screen Time In 2020 Movies : NPRThe advocacy group just released its annual film survey, which found the percentage of LGBTQ characters of color also increased. But it still cited issues with lack of transgender representation.www.npr.org
and around the world; lives those words describe
https://www.devex.com/news/opinion-the-humanitarian-sector-is-failing-lgbtq-survivors-of-conflict-100356Opinion: The humanitarian sector is failing LGBTQ survivors of conflictDespite global commitments to inclusion, humanitarian support for queerness and queer activism is failing members of the LGBTQ community in conflict and crisis areas.www.devex.com
https://www.aljazeera.com/podcasts/2021/7/16/the-killing-of-samuel-outrages-spains-lgbtq-communityThe killing of Samuel Luiz outrages Spain's LGBTQ community | LGBTQ News | Al JazeeraFollowing the death of Samuel Luiz, members of the LGBTQ community in Spain are asking for the law to protect them.www.aljazeera.com
Lest We Forget says laws against demographics is the problem.
and it is an imaginary thing to be bothered that non heteros exist
https://www.rferl.org/a/hungary-orban-lgbt-eu/31361695.html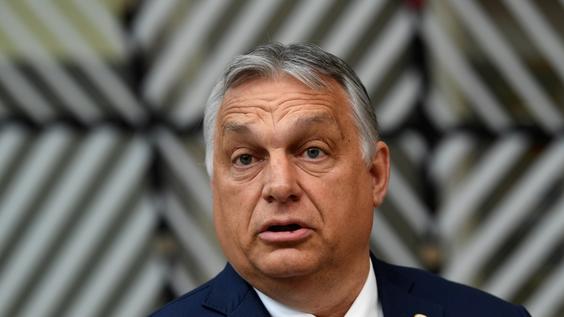 Hungarian PM Says EU Action On LGBT Rights Amounts To 'Legal Hooliganism'The legal action launched against Hungary by the European Commission over measures it said discriminated against LGBT people amounts to "legal hooliganism" and is "shameful," Prime Minister Viktor Orban told state radio on July 16.www.rferl.org
https://www.rt.com/news/528354-slovenia-eu-lgbt-hungary/
Slovenian PM says EU's 'imaginary values' could trigger 'collapse' of bloc, amid Hungary LGBT row — RT World NewsSlovenian Prime Minister Janez Jansa has condemned the EU's western states for imposing "imaginary European values" without respecting local cultures. Jansa supports Hungary in its fight against LGBT content in schools and TV.www.rt.com
https://thehill.com/policy/international/europe/563413-euopean-commission-takes-legal-action-against-hungary-poland-for
Euopean Commission takes legal action against Hungary, Poland for LGBT policies | TheHillThe European Commission on Thursday announced it will take legal action against Hungary and Poland for recently enacted anti-LGBT policies.thehill.com
a war of words. to war
https://thehill.com/homenews/state-watch/563242-wyoming-bar-sold-t-shirts-bragging-about-shooting-lgbtq-people
Wyoming bar sold t-shirts about shooting LGBT people | TheHillA Wyoming motorcycle bar has reportedly decided to stop the sale of a shirt it carried that bragged about shooting members of the LGBT community, and included use of a homophobic slur, according to the thehill.com
MEANWHILE: why is this so difficult?
Lufthansa Group's airlines — which include Lufthansa, Eurowings and Brussels Airlines — have historically welcomed travelers on board by referring to them as "ladies and gentlemen."
In a statement, the airline said that on future flights travelers will be referred to as "guests," or simply greeted with a cheerful: "Good morning here on board."
https://www.cnn.com/travel/article/lufthansa-gender-neutral-language/index.htmlLufthansa switches to gender-neutral plane greetings | CNN TravelEurope's largest airline group, Lufthansa, announces plans to move away from greeting travelers as "ladies and gentleman" to gender-neutral welcome language.www.cnn.com