Joni Mitchell, Leonard Cohen, Judy Collins, Janis Ian, David Blue, Mike Settle, Tom Paxton and Eric Andersen all appeared at the Newport Folk Festival in Newport, Rhode Island.
1977
Barry Manilow had the #1 LP on the Billboard Hot 200 album chart with "Barry Manilow Live". It has since been certified quadruple Platinum.
Barry Manilow Live was the new #1 album, dislodging Fleetwood Mac's Rumours from the top spot temporarily. at six Streisand Superman from Barbra
1995
Rap singer Queen Latifah was the victim of a car-jacking attempt that went wrong, leaving her bodyguard shot and wounded.
2012
2012
Queen's 1975 classic Bohemian Rhapsody was voted as the UK.'s "Favorite No. 1 Single," narrowly beating out Michael Jackson's 'Billie Jean' for the top spot. The poll conducted by the Official Charts Company had The Beatles 'Hey Jude' at No.5, with Adele's hit 'Someone Like You' at No.3.
2021
https://www.economist.com/china/2021/07/15/how-nationalism-is-making-life-harder-for-gay-people-in-china
How nationalism is making life harder for gay people in ChinaThey are increasingly viewed as agents of foreign influence | Chinawww.economist.com
https://kgab.com/cheyenne-bar-called-out-for-selling-violent-anti-gay-t-shirts/
Cheyenne Bar Called Out for Selling Violent, Anti-Gay T-ShirtsWyoming Equality says the fact that a Cheyenne biker bar is being called out over the sale of violent, homophobic T-shirts shows the times are changing.kgab.com
https://www.dailypress.com/entertainment/books/vp-db-book-overlooked-obit-adams-071621-20210716-u4g44acjuzfnpmtszzbughryji-story.html
Overlooked No More: Eve Adams, writer who gave lesbians a voice – Daily PressEve Adams published an early example of American lesbian literature written by a lesbian. Her "Lesbian Love," a collection of short stories and illustrations, was published in February 1925. She was a target of what's now the FBI, was arrested by police, and was deported in 1927.www.dailypress.com

https://toronto.citynews.ca/2021/07/16/hungary-writers-bookstores-brace-for-ban-on-lgbt-content/
Hungary: Writers, bookstores brace for ban on LGBT content – CityNews Torontotoronto.citynews.ca
Lest We Forget says laws against demographics is the problem.
and it is an imaginary thing to be bothered that non heteros exist
https://www.rferl.org/a/hungary-orban-lgbt-eu/31361695.html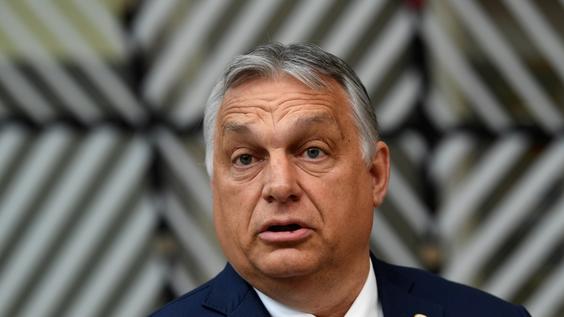 Hungarian PM Says EU Action On LGBT Rights Amounts To 'Legal Hooliganism'The legal action launched against Hungary by the European Commission over measures it said discriminated against LGBT people amounts to "legal hooliganism" and is "shameful," Prime Minister Viktor Orban told state radio on July 16.www.rferl.org