June 22 1963
Lesley Gore remained at #1 on the R&B chart with "It's My Party".
June 22, 1969
American singer, actress, Judy Garland, died of a barbiturate overdose aged 47, she was found on the floor of her rented Chelsea home, in London, UK. Made more than two dozen films, played Dorothy in the 1939 film 'Wizard Of Oz', sang 'Over The Rainbow' in the film, (voted the 'Song Of The Century' in a 2001 poll published in America). 1961 US No.1 comeback album 'Judy At Carnegie Hall'.
1974
"You Won't See Me" by Anne Murray was the new #1 on the Adult Contemporary chart.
1990
Ry Cooder and David Lindley, The Cure, Happy Mondays, Sinead O'Connor, Deacon Blue, De La Soul, Adamski, Blue Aeroplanes, Julian Cope, Del Amitri, Jesus Jones, James and The Pale Saints all appeared on the first day of this years Glastonbury Festival. A three day ticket cost £38.
2021
https://www.washingtonpost.com/world/europe/vatican-gay-lgbt-hate-crime/2021/06/22/8dbb405a-d36a-11eb-b39f-05a2d776b1f4_story.html
Italy is debating an LGBT anti-hate law. The Vatican just took a rare step to protest it.Church figures commonly take stances on affairs in other countries. But this time, the Vatican is using a diplomatic channel and testing its clout as a state.www.washingtonpost.com
https://www.thestar.com/news/world/europe/2021/06/22/activists-vatican-is-meddling-in-italys-lgbt-rights-law.html
Activists: Vatican is 'meddling' in Italy's LGBT rights law | The StarMILAN (AP) — The Vatican has formally opposed a proposed Italian law expanding anti-discrimination protections to the LGBT community, a leading Italia…www.thestar.com
https://www.hrw.org/news/2021/06/22/guatemala-3-killings-lgbt-people-week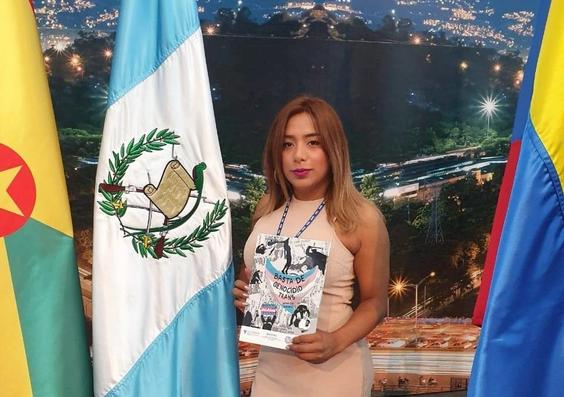 Guatemala: 3 Killings of LGBT People in a Week | Human Rights WatchUnidentified assailants killed two transgender women and one gay man in Guatemala in separate attacks within the span of one week, including Andrea González, the leader of a trans rights organization.www.hrw.org
there is no defense to denying or delaying rights
https://toronto.citynews.ca/2021/06/22/hungarys-foreign-minister-defends-law-limiting-lgbt-rights/
Hungary's foreign minister defends law limiting LGBT rights – CityNews Torontotoronto.citynews.ca
work, housing access to the public square and equal treatment under the law
https://www.sixthtone.com/news/1007796/at-shanghai-job-fair%2C-advocates-call-for-more-lgbt-inclusion
At Shanghai Job Fair, Advocates Call for More LGBT InclusionA new survey revealed that the majority of the respondents were dissatisfied with their company's policies on diversity.
https://www.barcablaugranes.com/2021/6/22/22545134/fc-barcelona-send-lgbt-pride-message
FC Barcelona send LGBT pride message – Barca BlaugranesIt was small but it comes after controversy surrounding displays of pride at the Eurowww.barcablaugranes.com
https://www.pressandjournal.co.uk/fp/opinion/3251902/pride-month-2021-scotland-lgbt-community-true-self-opinion/
Pride Month 2021: Scotland's LGBT community helped me find my true selfEach LGBT person's journey of self-discovery is different, and it's OK if you don't 'always know' who you are, writes Roman Berriman.www.pressandjournal.co.uk
https://www.cbc.ca/news/canada/sudbury/two-spirit-chief-serpent-river-first-nation-1.6069067
Meet the two-spirit chief of Serpent River First Nation | CBC NewsBrent Bissaillion is young, two-spirit and the chief of his northern Ontario First Nation, three things that don't often go together.www.cbc.ca
https://globalnews.ca/news/7970025/john-a-macdonald-statue-kingston-2/
Site of former Sir John A. Macdonald statue tagged with white supremacist graffiti – Kingston | Globalnews.caThe pedestal that once held the statue of Sir John A. Macdonald in City Park has been hit with white supremacist messaging on multiple occasions since being removed on Friday.globalnews.ca
https://www.theglobeandmail.com/politics/article-unanimous-motion-adopted-by-the-house-of-commons-on-residential/
Unanimous motion adopted by the House of Commons on residential schools – The Globe and MailHouse of Commons unanimously adopts motion that included calls for a national residential school monument in Ottawawww.theglobeandmail.com
https://www.theglobeandmail.com/canada/article-trudeau-challenges-china-to-publicly-probe-its-mistreatment-of-uyghurs/
Trudeau challenges China to publicly probe its mistreatment of Uyghurs as Beijing attacks Canada's residential schools – The Globe and Mail'Where is China's Truth and Reconciliation Commission?' Prime Minister askswww.theglobeandmail.com