BCE to The Suffragettes
10-03-1858 – 04-21-1924 Eleonora Duse – Born in Vigevano, Italy. She was an
Italian actress, known as Duse. Because of her total assumption of the roles she portrayed, she is regarded as one of the greatest actors of all time. Duse and Sarah Bernhardt were often compared and argued about who was best. George Bernard Shaw thought Duse the better actress. Ellen Terry, a famous British actress of the time and knew them both well, stated, "How futile it is to make comparisons! Better far to thank heaven for both these women." In 1896, Duse performed in Washington, D.C., President Grover Cleveland and his wife attended every performance. Washington society was shocked when the First Lady held a tea in Duse's honor at the White House, the first for an actress. In 1909, she met and had an affair with feminist Lina Poletti. It was also rumored that she had an affair with dancer Isadora Duncan. She did have affairs with men. On July 30, 1923, Duse became the first woman (and Italian) to be featured on the cover of Time magazine.
10-03-1894 – 03-06-1979 Wilna Hervey – Born in San Francisco, California, she grew up in affluent circumstances in New York. She was an American silent film actress and artist. In the late 1910s, Hervey studied at the Art Students League in
New York City. Her acting career began in 1916 and she took on the name Wilna Wilde. In 1919, she was cast in the role of "The Powerful Katrinka" in the silent film series based on the comic strip, Toonerville Folks. Much of the slapstick comedy in the series revolves around Hervey's physical stature — she was 6 feet 3 inches tall and weighed 300 pounds. While working on the production, she met Nan Mason (1896-1982), the daughter of her co-star Dan Mason. Nan and Hervey became life partners, remaining together 59 years, until Hervey's death in 1979. From 1922 to 1929, the couple split their time between painting and farming in Woodstock, New York and acting opportunities in California. Both found artistic success during the 1960s. They are buried together at Artists Cemetery, Woodstock, New York. Hervey's personal papers, including an unpublished memoir, are held at the Archives of American Art, Smithsonian Institution.
10-03-1877 – 07-07-1965 Virginia Gildersleeve – Born in New York City, New York. She was an American academic, Dean of Barnard College, and the only US female delegate to the April 1945 San
Francisco United Nations Conference, which negotiated the UN Charter and created the United Nations. During WWI, she was a strong supporter of the formation of the League of Nations. In 1942, during WWII, she was instrumental in founding the WAVES (Women Accepted for Volunteer Emergency Service). Its second in command was Gildersleeve's long-time companion, English Professor, Elizabeth Reynard. Prior to her relationship with Reynard, she was intimately involved with Caroline Spurgeon (the first female university professor in London, England). In the 1940s, she paid for the full scholarship of at least one African-American student from Harlem out of her own pocket. Rosalind Rosenberg, Gildersleeve's biographer, said of her, "By insisting that women have the right to every educational opportunity open to men, and by fighting her whole life to secure that opportunity, she helped establish the bedrock on which feminists have been building ever since." Gildersleeve and Reynard are buried together at Saint Matthew's Episcopal Churchyard, Bedford, New York.
10-03-1897 – 12-24-1982 Louis Aragon (born Louis Andrieux) – Born in Paris, France. Bisexual poet, essayist, and novelist.
Having been involved in Dadaism from 1919 to 1924, he became a founding member of Surrealism in 1924, with André Breton and Philippe Soupault. In 1939 he married Russian-born author Elsa Triolet. Aragon served France in two world wars and lived long enough to ride in gay pride parades in a pink convertible during the 1970s. After the death of his wife in 1970, he lived openly as a homosexual with poet Michel Larivière, who became his lover and companion. He was and still is a popular poet in France because many of his poems have been set to music and sung by a variety of singers.
10-03-1925 – 07-31-2012 Gore Vidal – Born in West Point, New York. He was an American writer of novels, essays, screenplays, and stage plays. He was also an intellectual known for his wit. As a political commentator and essayist, Vidal's
principal subject was the history of the United States and its society. Vidal's public debates on sex, politics, and religion with other intellectuals and writers, occasionally became continual quarrels, as with William F. Buckley Jr. and Norman Mailer. Vidal believed that men and women are pansexual. He rejected the adjectives "homosexual" and "heterosexual" when used as nouns, as inherently false terms used to classify and control people in society. In the genre of social satire, Myra Breckinridge (1968) he explores the mutability of gender-role and sexual-orientation as being social constructs established by social mores. In 1950, Gore Vidal met Howard Austen, who became his life-partner in a 53-year relationship. Vidal said that he refused to call himself "gay", because he was not an adjective, because "to be categorized is, simply, to be enslaved. I have never thought of myself as a victim…I've said —a thousand times?—in print and on TV, that everyone is bisexual."
1928 – Erik Belton Evers Bruhn (3 October 1928 – 1 April 1986) is born. He was aDanishdanseur, choreographer, artistic director, actor, and author. Nureyev (17 March 1938 – 6 January 1993)  met Erik Bruhn(3 October 1928 – 1 April 1986) were together off and on in a volatile relationship for 25 years until Bruhn's death in 1986.
The Friends of Dorothy Era and The Hayes Code
1950s The Decade the public learned heterosexual women wanted sex
10-03-1950 Christine Kehoe – Born in Troy, New York. She is an American politician from San Diego, California. A Democrat,
she served from 2004 to 2012 as a member of the California State Senate. She left office in December 2012 due to term limits. Effective January 1, 2013, she became the executive director of the California Plug-In Vehicle Collaborative. The collaborative promotes the acceptance and availability of all-electric cars. Kehoe, an out lesbian, is a strong supporter of equal rights for the LGBT community.
The Civil Rights 60s: When the Boomers were under 30
1961: In Hollywood, the Motion Picture Producers and Distributors of America (MPPDA) announces a revision of its production code. "In keeping with the culture, the mores and the values of our time," the revision advises, "homosexuality and other sexual aberrations may now be treated with care, discretion and restraint." The new ruling paves the way for the release of films like The Children's Hour and Advise and Consent, but the MPPDA later amends the revision to specify that "sexual aberration" may be "suggested but not actually spelled out."
1964
USA LP charts #8  Funny Girl from Barbra Streisand, Hello, Dolly! by Louis Armstrong #9
Feminist, Gay Liberation and Lesbian Separatists: Civil Rights
1970 – Bisexual singer Janis Joplin (January 19, 1943 – October 4, 1970) Janis Joplin listened to the instrumental track for "Buried Alive In The Blues" at Sunset Studios, intending to record the vocal for her album Pearl on October 5. . She was an American rock, soul and blues singer and songwriter, and one of the most successful and widely-known female rock stars of her era. After releasing three albums, she died of a heroin overdose at the age of 27. A fourth album, Pearl, was released in January 1971, just over three months after her death. It reached number one on the Billboard charts.Joplin, highly respected for her charismatic performing ability, was posthumously inducted into the Rock and Roll Hall of Fame in 1995. Audiences and critics alike referred to her stage presence as "electric".She remains one of the top-selling musicians in the United States, with Recording Industry Association of America certifications of 15.5 million albums sold. The film The Rose (1979) is loosely based on Joplin's life. Originally planned to be titled Pearl—Joplin's nickname and the title of her last album—the film was fictionalized after her family declined to allow the producers the rights to her story.Bette Midler earned a nomination for the Academy Award for Best Actress for her performance in the film.
USA song charts #8 Anne Murray's "Snowbird"
1973
From October 1st to 6th, Gays For Equality sponsored Winnipeg's first Gay Pride Week
NYC health administrator Howard J. Brown publicly acknowledges his homosexuality saying " . . . you get to a point where you want to leave a legacy–in a sense this can help free the generation that comes after us from the dreadful agony of secrecy, the constant need to hide."
He later became the director of the National Gay and Lesbian Task Force.  He was a founder of the National Gay Task Force (now the National Gay and Lesbian Task Force) and a former New York City Health Services Administrator and physician, who helped change the image of gay men and lesbians in the United States by coming out publicly in 1973. Brown's tenure as a gay activist proved brief. Plagued by coronary disease, he suffered a second heart attack on February 1, 1975 and died at the age of fifty. His estate published his autobiography, Familiar Faces, Hidden Lives, a book that also contains anecdotal stories of discrimination experienced by other gay men throughout America. In 1973, most Americans commonly viewed gay men as effeminate narcissists too disturbed to be respectable members of society. Brown helped change that image. The discovery that a distinguished public figure, the very epitome of respectability as a physician, could also be a homosexual gave the cause of gay liberation a tremendous boost. In 1974 an alternative health center, specializing in sexually transmitted diseases, and catering to gay men and lesbians, was opened in Chicago as the Howard Brown Memorial Clinic (now known as Howard Brown Health Center). It has since become the premier Midwest health center specializing in the medical and psychosocial needs of the lesbian, gay, bisexual, and transgender community.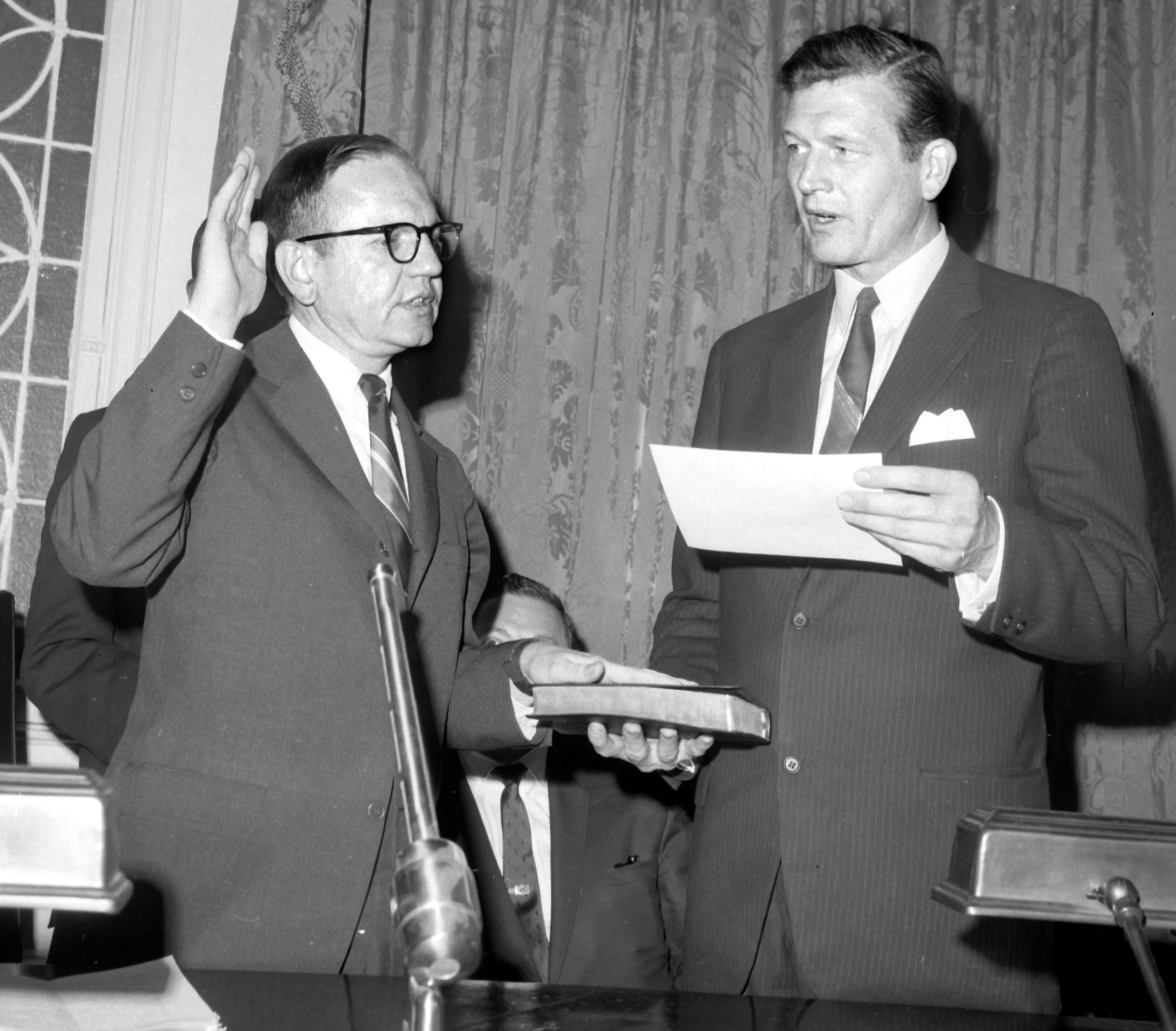 The Genderfuck Apathetics vs Yuppies : Aids the new STD on the list
1980: 
Conservative activist and founding member of the American Conservative Union, Robert Bauman, is arrested in Washington, DC for soliciting sex from a sixteen-year old boy. Bauman was a supporter of the Moral Majority and a founding member of the American Conservative Union. Hisautobiography, The Gentleman from Maryland: The Conscience of a Gay Conservative, was published in 1986.
1983:
The AFL-CIO labor union votes to support gay rights legislation.
10-03-1983 Tessa Thompson – Born in Los Angeles, California. She is an American actress. Her film
credits include: Mississippi Damned (2009), For Colored Girls (2010), Selma (2014), Creed (2015), Thor: Ragnarok (2017), and Sorry to Bother You (2018). She has also appeared in several television shows. Her father is singer-songwriter, Marc Anthony Thompson of Afro-Panamanian descent, while her mother is of Mexican and European ancestry. In June 2018, Thompson came out as bisexual during an interview with Porter Magazine stating: "In my family, you can be anything you want to be. I'm attracted to men and also to women. If I bring a woman home, or a man, we don't even have to have a discussion." (Photo by Gage Skidmore)
1987
USA song charts "Didn't We Almost Have It All" by Whitney Houston was #1
10-03-1988 A$AP Rocky (Rakim Mayers) – Born in Harlem, New York City, New York. He is an American rapper, record producer, director, model, and music video director. He is a straight ally and sounded off on "the gay thing" in hip hop during an
interview with Alexander Wang for Interview Magazine. He said, "For instance, one big issue in hip hop is the gay thing. It's 2013, and it's a shame that, to this day, that topic still gets people all excited. It's crazy. And it makes me upset that this topic even matters when it comes to hip hop, because it makes it seem like everybody in hip hop is small-minded or stupid—and that's not the case." Rocky said that he treats everybody equal and he wants his listeners and followers to do the same.
90s: Slurs Reclaimed: Act Up! Lesbian Avengers and Queer Nation
in pop culture
1990
A storeowner in Florida was found guilty of distributing obscene material. The material in question was 2 Live Crew's "As Nasty As They Wanna Be" album. The man was later fined $1,000.
1992 –
At the fourth annual Asian Lesbian and Gay Regional Conference in Manila, delegates voted to create the Global Alliance Lesbian and Gay Asia to promote solidarity among Asian sexual minorities
Sinead O'Connor ripped up a photograph of Pope John Paul II, on the US TV show 'Saturday Night Live', as a protest over sexual abuse in the Roman Catholic Church. The incident happened as Sinead ended her live performance and out of nowhere, produced a photograph of Pope John Paul II, which she ripped into pieces. There was stunned silence in the studio and the station went to a commercial. NBC was fined $2.5 million dollars by the Federal Communications Commission.
Abba dominated the U.K. Album chart with the #1 album Gold-Greatest Hits.
1997: 
An Ontario court rules that the Canadian province's Insurance Act must include same-sex partners in its definition of spouse.
Paul Bradford Cain, a 26 year-old champion kickboxer, was sentenced to 25 years to life for the murder of gay scientist Dr. Stanley Keith Runcorn (19 November 1922 – 5 December 1995). In a statement before his sentencing, Cain claimed he was the true victim because Runcorn made a pass at him. The judge disagreed, saying to Cain "I hope you rot in hell because what you did was callous and cruel." Runcorn was a British physicist whose paleomagneticreconstruction of the relative motions of Europe and America revived the theory of continental drift and was a major contribution to plate tectonics.
UK – Gay historian and Shakespeare scholar A. L. Rowse (4 December 1903 – 3 October 1997) dies at age 93 in southwest England. He had suffered a stroke the year before. He  was a British author and historian. Diary excerpts published in 2003 reveal that "he was an overt even rather proud homosexual in a pre-Wolfenden age, fascinated by young policemen and sailors, obsessively speculating on the sexual proclivities of everyone he meets." His most controversial book (at the time of publication) was on the subject of human sexuality: Homosexuals In History (1977).
Post 9/11 – The Shock Decade From "gay and lesbian" to "lesbigay" to "Lgbt/Lgbtq/Lgbtq2"
Unnamed Common Oppressor VS: Heterosexual women VS Trans vs LGB/
10-03-2011 Gay Voices (now called Queer Voices), begins on Huffington Post. It has been consistently ranked the number one lesbian, gay, bisexual, and/or transgender news/culture website on the Internet by comScore. The Huffington Post is the only mainstream organization with a section specifically dedicated to LGBT news.
According to new scientific research, Queen's 'We Are The Champions' was found to be the catchiest song ever written. Musicologist Dr Alisun Pawley from the University of London, England, conducted research into what makes a song memorable and compiled a list of the ten "catchiest" songs of all time. During the research, they discovered that sing-along songs contained four key elements: long and detailed musical phrases, multiple pitch changes in a song's 'hook', male vocalists, and higher male voices making a noticeable vocal effort. Y.M.C.A. by the Village People, Sum 41's Fat Lip, and Europe's The Final Countdown were also in the list.
2012 
Expedia, the online travel company, launches "Find Your Understanding" video, which was produced as part of the online travel company's "Find Yours" campaign. It tells the story of Artie Goldstein, a retired business owner who admits to feeling apprehensive before attending his daughter Jill's same-sex wedding in California. Great footage of Jill and Nikki's wedding accompanied by Goldstein's emotional narration. "You come to terms with it…it's suppose to be this way," Goldstein observes. The travel site endorses gay marriage and shows in the video how it brings families together when it matters the most.
Orlando Cruz became the first out gay professional boxer when USA Today broke the news of the athlete coming out. He said in a statement: "I've been fighting for more than 24 years and as I continue my ascendant career, I want to be true to myself. I want to try to be the best role model I can be for kids who might look into boxing as a sport and a professional career. I have and will always be a proud Puerto Rican. I have always been and always will be a proud gay man."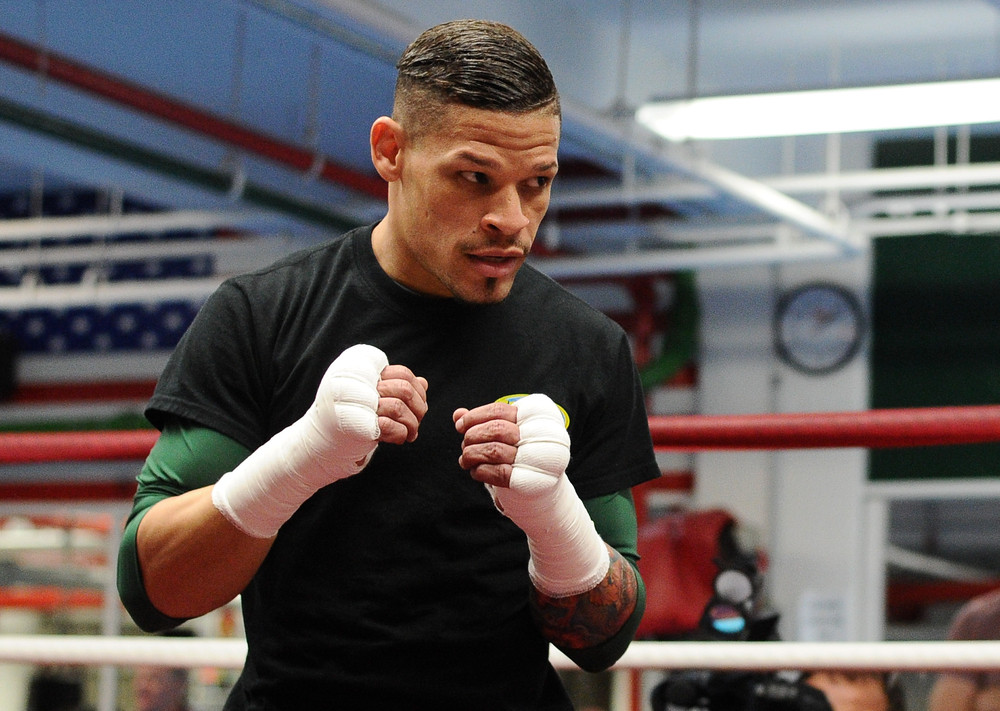 cited sources
Today in LGBT History   by Ronni Sanlo
https://ronnisanlo.com › today-in-lgbt-history-october-3
Oct 3, 2018 — 1992 – At the fourth annual Asian Lesbian and Gay Regional Conference in Manila, delegates voted to create the Global Alliance Lesbian and Gay …
~~~~~~
https://lgbtdailyspotlight.com/
LGBTQ2 Blogger Nina Notes:
To Each Decade it's Age of Understanding, do not under consider differing geographies, nor the heterosexual clash of cultures – in particular – do not read backwards the words of humans now to earlier ages, to each own expression in culture and under legal conditions; and to all biology applies, regardless of what humans think is understood, rather than told, the why and when.
Sex the act of; is central to religion, war – who gets to what to who- vs which has had a no.
Understood as noting to be debated, quibbled nor negotiated.
Both in personal lives, in public and the workplaces, which were gender divided owing to sexual roles, across cultures and times.
~~~~
music and movie information from my previous blog
where I note, The Last Elvis Secret given what the Memphis Mafia wrote about Presley Parties, the only thing not officially and rarely luridly written about was the balance of probability Elvis Presley was bisexual, and was described by heterosexual men as being so attractive as to raise a question – including Jerry Reed, writer and performer. And given Larry Geller's descriptions of being accused by other Memphis Mafia members of being gay with Elvis during the private hair cut sessions -rather makes it seem the Memphis Mafia were jealous, and with Larry having to point out that were they admitting Elvis was bisexual?
As if Geller, a Hollywood hairdress would have a problem and his challenge back to those accusers was were they admitting Elvis was bisexual with the accusation? the last Elvis secret, along with the suicide note left in 1977, all swore to not reveal.
And each Memphis Mafia Member book was all about the orgies and parties Elvis made them attend, as if that was not why they were his friends acquired over time, to Red West, who saved Elvis from high school bathroom beatings and haircuts.
from my original blog:
Books: Elvis My Best Man by George Klein and Genuine Elvis by Ronnie McDowel
Book: Baby Let's Play House – Alanna Nash
see also:
However:
With the new theatric Biopic that will reveal Elvis' self harm in both diet and injuries as a pretense to get cancer level drugs from doctors and dentists and anyone who would administer anything, including an induced week long coma for weight loss in Vegas, known to any Elvis fan who read:
the Darkest Elvis Secret was said by his StepMom on National USA tv. That one can be famous and rich and be depressed, connects to why western nations have the highest suicide rates: direct/obvious and passive. In 2017 it was revealed Elvis Presley left a suicide note, and that was why the life insurance policy was never cashed.
It is important to note that the majority of sexual predators and murderers are males who victimize: pick the most inclusive or the most diverse statement of victim categories:
A) women and other men
B) men and women
C) heterosexual men, heterosexual women and LGBTQ2
D) heterosexual men, heterosexual women, gay/bisexual men, bisexual women, lesbians and NB/Transpersons
Extra Credit:
now factor in how to phrase that sentence and include 1 ethnicity 2 disability – physical of body and/or of the brain and persons without religion/spirituality
The last elvis fan screamed at by the Memphis mafia
LGBTQ2 Blogger Nina Notes:
Most of the above is copied from one of the sites cited as sources in the daily post and as linked at the end of every post.
the history of nonheterosexuals and different historical eras views are such that there is a there is a danger to apply current decadish of time, in 2021 to past decades and centuries; particularly without application of complete history.
There is a difference between adopting male attire in the era when clothing was spelled out in law, and lesbians who passed in public, differ from those who only change clothing for personal sexual gratification, in private "cross dressors" in the language of this same era.
Laws regarding clothing exist in many nations, including capitol punishment, this is why sexual orientation is a demographic, That heterosexual women continue to be denied reproductive rights, education and professions, even where won at court; that women are a demographic. That male and female persons who are ethnically different from the majority population and with differing experiences being merged into colour blind visible minorities are differing demographics.
the farther back in time the given individual is, and why on this blog, there is a under theme of Elvis Presley, as the most prominent modern era person of the 1900s Current Era; who was photographed almost every day of his adult life., and who's number of days on this planet have resulted in his being one of the most recognizable individuals across all cultures on the planet, which in 1950s was 1 billion people, and by his death almost 4 billion, to the 8 billion currently existing on earth.