BCE to The Suffragettes
1704 – The Province of New Jersey adopts a statute issuing a general pardon for any pending prosecutions for same-sex intercourse; they were abandoned as of that date.
1714 – The Province of South Carolina adopts English common law and criminalizes buggery, punishing same-sex intercourse and zoophilia with the death penalty and forfeiture of property, for males only.
12-12-1897 – 09-28-1966 Lillian Eugenia Smith – Born in Jasper, Florida, she grew up in Clayton, Georgia, where her father owned and
operated the Laurel Falls Camp for Girls. Smith was a writer and social critic of the South. In the early 1920s, she was the musical director at a Methodist school for girls in Huzhou, China (now Wuxing, Zhejiang, China). While there, she studied Chinese philosophy and saw the similarities of suppression of the Chinese and African Americans in the US. Smith returned home in 1925 because of her father's declining health. She took on operating the Laurel Falls Camp, a position she would hold for 23 years (1925-1948). While running the camp, Smith soon formed a lifelong relationship with one of the camp's school counselors, Paula Snelling, of Pinehurst, Georgia. The couple remained closeted their entire lives. During that time, being gay was more of a taboo in Southern Society than desegregation. Smith never addressed
her sexuality openly, although some of her literature's characters were lesbian. In 1944, she published her bestselling novel, Strange Fruit, which dealt with interracial romance. (In Billy Holiday's autobiography she wrote that Smith chose to name the book after her song, Strange Fruit.) The book was banned in Boston and Detroit for "lewdness" and crude language. The book was also banned from being mailed through the US Postal Service. The ban was lifted by President Franklin Roosevelt after his wife, Eleanor Roosevelt, requested it. Smith fought racism all her life. In receiving an award from Fisk University, she said, "Segregation is evil; there is no pattern of life which can dehumanize men as can the way of segregation." She died of breast cancer in 1966 at the age of 68.
12-12-1923 – 08-19-2013 Jose Julio Sarria – Born in San Francisco, California. He was the first openly gay candidate who ran for public office in the United States. He ran for the San Francisco Board of Supervisors in 1961.
Sarria put the gay vote on the map. He was also known as the Nightingale of Montgomery Street and for performing as a drag queen at the Black Cat Bar. His first serious romance with another man was with his language tutor, Paul Polish, an Austrian baron who had fled from the Nazis. Sarria and Polish fell in love, and their relationship lasted until Polish was killed in a car accident in 1947. Sarria served in the United States Army during WWII. He was discharged from the Army in 1947 as a Staff Sergeant. For his lifetime of activism, the city of San Francisco renamed a section of 16th Street in Sarria's honor. In 2005, the San Francisco LGBT Pride Celebration Committee's Lifetime Achievement Award was given to Sarria.
12-12-1924 – 02-01-2013 Ed Koch – Born in The Bronx, New York City, New York. He was an American lawyer, politician, political commentator, movie critic, and reality television arbitrator. Koch served in the U.S. House of Representatives from 1969 to 1977 and served three terms as mayor of New
York City from 1978 to 1989. While the mayor of New York City, he was criticized for not taking enough action during the AIDS crisis. Some of his critics called him a closeted gay man. A longtime friend, journalist Charles Kaiser, confirmed after Koch's death in 2013, that the former mayor was indeed gay. Kaiser said he was not self-hating but was from a generation that did not address such matters publicly. Kaiser also said Koch regretted not doing more about AIDS but that he did take many pro-gay actions, including, while a U.S. congressman, introducing the first version of what is now known as the Employment Non-Discrimination Act.
The Friends of Dorothy Era and The Hayes Code
1950s The Decade the public learned heterosexual women wanted sex
12-12-1952 Ken Yeager – Place of birth unknown. He is an American politician from California. He is openly gay and the first gay
elected official in San Jose. He is a member of the Santa Clara County Board of Supervisors. His long-time partner is Michael Hambrecht.
The Civil Rights 60s: When the Boomers were under 30
12-12-1960 Volker Beck – Born in Stuttgart, Germany. He is a German politician. He is openly gay. His life-partner of more than 16 years was Jacques Teyssier until Teyssier's death in 2009. In 2014 he
was elected as President of the German-Israeli Parliamentary Friendship Group of the German Bundestag (legislative body). He is a supporter of same-sex marriage and has been referred to as the "Father of the German Registered Partnership Act." In 2003, the German Bundestag decided on Beck's initiative that the Federal Republic of Germany would erect a national memorial in the center of Berlin for homosexuals persecuted by the Nazi Party. On May 27, 2006, Beck was attacked and injured during a Gay Rights demonstration in Moscow. He has been a vocal critic of Russia's human rights situation, especially towards the LGBT community.
December 12, 1965
18-year-old David Bowie recorded 'Can't Help Thinking About Me' at Pye Studios, London, England, which was later released as a single under the name David Bowie with The Lower Third. It became the first David Bowie record to be released in the US as well as the first time the name "Bowie" appeared under the songwriters credit.
1969 – Police enter the Continental Baths and arrest three patrons and three employees, charging the patrons with lewd and lascivious acts and the employees with criminal mischief. The raid is the first of several on the Continental for the following weeks. The Continental Baths was a gay bathhouse in the basement of The Ansonia Hotel in New York City which was opened in 1968 by Steve Ostrow. It was advertised as reminiscent of "the glory of ancient Rome". The documentary film Continental by Malcolm Ingram covers the height of the club's popularity through the early 1970s.
Feminist, Gay Liberation and Lesbian Separatists: Civil Rights
1970 –
A struggling young pianist and songwriter takes a day job performing at New York's Continental Baths. His name is Barry Manilow (born June 17, 1943). He is an American singer-songwriter, arranger, musician and producer with a career that has spanned more than 50 years. His hit recordings include "Mandy", "Can't Smile Without You", and "Copacabana (At the Copa)".
Charges of larceny by trick are filed against Little Richard in Miami Beach, Florida by Blacks, Inc., a black advocacy group which says the veteran Rocker pocketed $250 he had solicited for the organization. Little Richard claims that all he wants is a receipt and then he'll give them their money. A week later, the charges were dropped.
1971
 Diana Ross began filming for the movie Lady Sings the Blues.
12-12-1972 – 12-31-1993 Brandon Teena – Born in Lincoln, Nebraska. He was an American trans man. Teena is the person played
by Hilary Swank in Boys Don't Cry. He was raped and murdered in Humboldt, Nebraska. His violent death, along with the murder of Matthew Shepard, led to increased lobbying for hate crimes laws in the United States.
The CBGB Club (Country, BlueGrass, and Blues), opened in the lower eastside of New York City. Founded by Hilly Kristal, it was originally intended to feature its namesake musical styles, but became a forum for American punk and New Wave bands such as Blondie, Television, Patti Smith and the Ramones.
The Genderfuck Apathetics vs Yuppies : Aids the new STD on the list
1981
Barry Manilow's 11th career #1 on the Adult Contemporary chart remained there for a third week–"The Old Songs".  Manilow had spent a total of 20 weeks at #1 all told.
on the usa lp charts Physical at 6 for Olivia Newton-John,
12-12-1984 Jessica Landstrom – Born in Nacka, Sweden. She was a 2012 Olympic Soccer player for Sweden. Landstrom is a professional
soccer player. She has played not only for Sweden but for Germany and the United States as well. In 2014 she didn't play but was in training with the Hammarby team for the 2015 season. She is an out lesbian and came out publicly in November 2008, to acknowledge the support she had received from her partner. Before turning professional, she had studied for a master's degree in mechanical engineering.
1987
George Michael moved into the #1 spot vacated by Belinda Carlisle's "Heaven Is A Place On Earth" with the title track from Faith.
1989 – Over 5,000 attend the "Stop the Church" protest at St. Patrick's Cathedral in New York City. The 100 activists who laid down in the aisles were arrested. They were protesting Cardinal John O'Connor's influence on government policies relating to HIV and sexuality.
90s: Listserves and Email distribution replaces telephone trees for activism
1990 – The Indiana state civil rights commission rules that the civil rights of Kenneth Westhoven (1954-1990) had been violated when his employer, after discovering he was HIV positive, reduced his health benefits cap from $1 million/lifetime to $50,000/lifetime.
12-12-1991 Derrick Gordon – Born in Plainfield, New Jersey. He is an American
former college basketball player. In 2014, Gordon became the first men's basketball player in the National Collegiate Athletic Association's Division 1 to come out as gay and play in a game. Gordon said, "I just didn't want to hide anymore, in any way. " He also stated that Jason Collins, the first openly gay player in the NBA, inspired him to come out. In 2016, he became the first openly gay man to play in the March Madness tournament.
1992
The count was up to three for weeks at #1 for Whitney Houston's "I Will Always Love You", while LP The Soundtrack to "The Bodyguard" moved to #1 on the Album chart
1995 – A "Roseanne" episode portrays a same-sex wedding when character Leon marries his boyfriend Scott. ABC moves the episode from its 8:00 time slot to 9:30 because of the adult humor.
1997 – The Kentucky state Court of Appeals rules that gay men and lesbians are entitled to protection under the state's domestic violence laws. 
1999
A war of words broke out between Cliff Richard and George Michael after George branded Cliff Richards hit 'Millennium Prayer' as 'vile'. Cliff hit back by saying that his single was a Christian celebration.
Post 9/11 – The Shock Decade From "gay and lesbian" to "lesbigay" to "Lgbt/Lgbtq/Lgbtq2"
2002,
Argentina – Buenos Aires approves civil unions.
Goliath's, a bathhouse in Calgary, Alberta, is raided by Calgary Police. Charges move very slowly through the courts; the Crown ultimately drops all charges against customers of the bathhouse in December 2004, but proceeds with charges against the bathhouse owners
2005Queen overtook The Beatles to become the third most successful act of all time. Sales in 2005 showed that Queen had now overtaken The Beatles to make it into third place, spending 1,755 weeks on the British singles and album charts. The Beatles slipped to fourth place, with 1,749 weeks. Elvis had spent 2,574 weeks on the singles and album charts, making him number one in the Top 100 most successful acts of all time. Sir Cliff Richard remained in second place, clinching 1,982 weeks.
2008The Associated Press reported that the US military used loud music to "create fear, disorient and prolong capture shock" for prisoners at military detention centers at Guantanamo Bay, Cuba. Among the songs blasted 24 hours a day were 'Born In The USA' by Bruce Springsteen, 'Hell's Bells' by AC/DC, 'White America' by Eminem, 'The Theme From Sesame Street' and 'I Love You' from the Barney and Friends children's TV show.
Human Rights in global conflict: Trans/Pans vs LGB/ vs Heterosexual women
2011
Barry Manilow entered a Los Angeles hospital to have ripped abductor muscles repaired on both hips. He was quoted as saying, "That's what you get when you jump around to 'Copacabana' for 30 years!"
2015Janis Joplin's psychedelic 1965 Porsche sold for $1.76 million at RM Sotheby's car auction in New York City. The car was originally expected to fetch between $400,000 and $600,000.
2012Google Inc. announced that "Whitney Houston" was the top search of the year following her untimely death on February 11th. Korean rapper PSY's "Gangnam Style" music video was second, followed by "Superstorm Sandy".
2021
considering the previous and current thought is genocide
is it any wonder many do not come out?
or that many are now self identifying as not hetersexual?
an article recommending doing the behaviour why bis are not trusted and is the first to say date other bisexuals
the article bashes on gay and lesbians and saying nothing about heteros or trans or pansexuals
worse, saying what "person" you want ignores that men and women are different, and the appeal to each differs
but mostly it is the not representing yourself to others
in a way that is clear
a profile that is nonspecific will be assumed to be heterosexual
so, lesbians, gay men, bisexual women and men along with trans, pans, nonbinary: heteros are the oppression under the law problem
Dating is an individual matter, and sexual oriention demographics are distinct sub cultures that need to not bash or belittle or fetishized each other.
https://www.vizaca.com/bisexual-dating-tips-that-you-should-certainly-know/
4 Awesome Bisexual Dating Tips That You Should Certainly KnowWe have come up with several bisexual dating tips that will help you properly contextualize some common issues that will crop up when you're looking for dates.www.vizaca.com
https://www.jpost.com/middle-east/iran-news/iran-arrests-lesbian-for-trafficking-girls-supporting-homosexuality-688537
Iran arrests lesbian for 'supporting homosexuality'The state's Sharia law system imposes the death penalty on same-sex relations.www.jpost.com
https://collider.com/closet-monster-body-horror-gay-repression/
How Closet Monster Used Body Horror To Visualize Gay RepressionThis 2016 LGBTQ horror film uses body horror as a way to reclaim sexuality.collider.com
https://www.cheatsheet.com/entertainment/wheel-of-time-moiraine-siuan-lovers-books.html/
'The Wheel of Time': Are Moiraine and Siuan Lovers in the Books?Prime Video introduced a new romance in 'The Wheel of Time' Episode 6, but were Moiraine and Siuan involved with one another in the books?www.cheatsheet.com
https://www.outsports.com/2021/12/11/22829527/trey-mcbride-mackey-award-colorado-state-lesbian-moms
Trey McBride, Mackey Award winner, was raised by 2 lesbian moms – OutsportsMcBride received the news with his moms by side.www.outsports.com
comics are a fantasy of dominance
https://lareviewofbooks.org/article/the-case-for-supermans-queer-and-kinky-underbelly/
The Case for Superman's Queer and Kinky UnderbellySuperman encourages us to pursue reclamation and defer hopelessness through play, pleasure, and fleeting free moments….lareviewof
https://www.cbc.ca/news/canada/nova-scotia/halifax-all-queer-hockey-game-beginning-1.6281847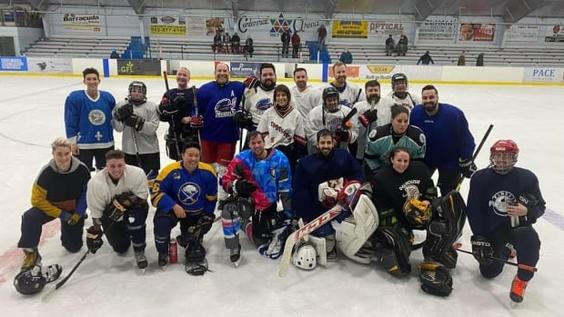 Halifax's 1st all-queer hockey game is just the beginning, organizer says | CBC NewsHalifax held its first all-queer hockey game last month, and the organizer says it's just the start of creating safe and comfortable spaces for LGBTQ athletes.www.cbc.ca
besides actually listen to women?
from the article:
The most important measure of the summit may be whether it catalyzes the emergence of overlapping constellations of actors interested in giving more than lip service to a particular piece of the agenda. Biden will have succeeded if, in the weeks to come, governments reach out to the White House and the U.S. State Department about dozens of sub-points on the summit agenda and ask, "How can we work on this together?"
https://foreignpolicy.com/2021/12/11/hillary-clinton-2011-lgbtq-rights-speech-united-nations/
What Biden Can Learn From Hillary Clinton's 2011 LGBT Rights SpeechWhen tackling big, global problems, expect pushback—but keep going.foreignpolicy.com
https://www.swissinfo.ch/eng/exhibition-shows-how-homosexuality-is-perfectly-natural/47178688
Exhibition shows how being queer is perfectly natural – SWI swissinfo.chHomosexuality and changing sex are widespread in nature and can contribute to social cohesion.www.swissinfo.ch
cited sources
Today in LGBT History   by Ronni Sanlo
Today in LGBT History – December 12 | Ronni Sanlohttps://ronnisanlo.com › today-in-lgbt-history-decembe…Dec 12, 2017 — 1993 – The brutal murder of trans man Brandon Teena (December 12, 1972 – December 31, 1993) becomes a cause celebre and the subject of an …
December 12 in LGBTQ History | THE LAVENDER EFFECT®https://thelavendereffect.org › 2012/12/12 › december-12…Dec 12, 2012 — December 12 in LGBTQ History … 1970: A struggling young pianist and songwriter takes a day job performing at New York's Continental Baths. His …
Timeline of LGBT history in Canada – Wikipedia
~~~~~~
https://lgbtdailyspotlight.com/
people link events link
~~~~