Before the 1900s to The Suffragettes
630 B.C., Lesbos – Sappho is born c. (630 – 570 BC). The poet wrote beautiful poetry to the women she loved. It is because Sappho and her followers lived on the Isle of Lesbos that women who love women call themselves "lesbian" to this day. Sappho is known for her lyric poetry, written to be sung and accompanied by a lyre, and which is usually about the love and passion of women. Most of Sappho's poetry is now lost, and what is extant has survived only in fragmentary form, except for one complete poem, the "Ode to Aphrodite." Lesbian author Willa Cather (December 7, 1873 – April 24, 1947) wrote "Sappho wrote only of one theme, sang it, laughed it, sighed it, wept it, sobbed it. Save for her knowledge of human love she was unlearned, save for her perception of beauty she was blind, save for the fullness of her passions she was empty-handed."
1824: The Marquis de Custine is beaten and left for dead after propositioning a male soldier in Saint-Denis. The scandal forces him out of the closet, but he recovers and lives the rest of his life as an open 'sodomite' with his partner Edward St. Barbe. Custine maintains a successful social life in Paris.
1885, Uganda – Mwanga II, King of Buganda (Uganda) resists Christianity coming to Uganda in part because he wishes to keep sodomy legal and to maintain his harem of young boys. Therefore, he has James Hannington, the first bishop of Africa, killed when he comes to Uganda.
The Friends of Dorothy Era and The Hayes Code
1950s The Decade the public learned heterosexual women wanted sex
1951 – The LDS Church First Presidency Counselor Stephen L Richards instructs a mission president not to excommunicate a missionary elder for the "superficial charge" of fondling the genitals of three young men, ages twelve to thirteen. Richards said the missionary was only "guilty of a great indiscretion."
1959 – Nicole Conn (born October 29, 1959) is born. She is a film director, producer, and screenwriter most famous for her debut feature, the lesbian love story Claire of the Moon (1992).
The Civil Rights 60s: When the Boomers were under 30
October 28, 1961
Brian Epstein went to The Cavern Club to watch The Beatles' lunchtime show. He would later say that he was "overwhelmed by their talent", but in reality he had nothing to compare them to, as they were the first Pop group he had ever seen perform live. .
October 28, 1962
The Star Club in Hamburg, Germany was the site of a historic Rock and Roll get together when The Beatles and Little Richard appeared for a two week engagement.
October 28, 1964
The TeenAge Music International Show (later known as the TAMI Show) began at the Civic Center in Santa Barbara, California. The two-day event featured performances by the Beach Boys, Chuck Berry, James Brown and the Famous Flames, Marvin Gaye, Gerry and the Pacemakers, Lesley Gore, Jan & Dean, Billy J. Kramer with the Dakotas, the Miracles, the Rolling Stones, and the Supremes. The house band was a group of L.A. studio musicians later known as the Wrecking Crew (Hal Blaine, Jimmy Bond, Tommy Tedesco, Bill Aken, Glen Campbell, Lyle Ritz, Leon Russell, and Plas Johnson), led by Jack Nitzsche.
Feminist, Gay Liberation and Lesbian Separatists: Civil Rights
1970: Kate Millett becomes one of the first leaders of the growing women's movement to acknowledge her lesbianism when she comes out as bisexual at a Daughters of Bilitis meeting in New York City.
1978
Queen played the first night on their 79-date 'Jazz' tour at the Dallas Convention Center, Dallas, Texas.
1979 – Gay activists hold a "mince-in" at the Ontario legislature in Toronto to draw attention to inaction on human rights protections for gays and lesbians.
The Genderfuck Apathetics vs Yuppies : Aids the new STD on the list
1980 – Anti-gay graffiti is found on the Memorial Steps at Tufts University in Boston with the words "F*GS MUST DIE." The campus and local community at large were outraged both at the graffiti and its longevity on the steps. The graffiti was not removed until after a huge outcry.
1981: Love, Sidney a sitcom starring Tony Randall as a middle-aged gay man living with an unwed mother and her daughter premieres on NBC. Though gay in the made-for-TV movie on which the series is based as well as the pilot, creators and even star Randall deny the character's homosexuality in subsequent interviews.
1998: In Canada, Glen Murray is elected as mayor of Winnipeg, Manitoba. He is the first openly gay man to be elected mayor of a major North American city
90s: Listserves and Email distribution replaces telephone trees for activism
1997 – Representatives from the National Black Lesbian and Gay Leadership Forum, the Human Rights Campaign, the National Latino/a Lesbian and Gay Organization, and the Gay Lesbian and Straight Educators Network met with House Democratic leader Richard Gephardt to discuss the Employment Non-Discrimination Act and funding for AIDS care and research. Gephardt met with them to discuss ways in which the party could assist gay and lesbian candidates through the coming election cycle.
1997 – Rep. Barney Frank (D-Mass.) (born March 31, 1940) introduces a bill calling for the extension of health insurance coverage to the domestic partners of US federal employees through the federal employee health program. Frank, a resident of Newton, Massachusetts, was considered the most prominent gay politician in the United States.
1997 – Maryland's Court of Special Appeals unanimously overturns Circuit Court Judge Lawrence H. Rushworth's decision prohibiting a divorced gay man from seeing his children in the presence of his partner.
1999, Austria – Lesbian Ulrike Lunacek (born 26 May 1957) is the first openly gay member of Parliament of the National Council of Austria. She is a member of the Austrian Green Party, part of the European Green Party. In 2017, she was the top candidate for the national elections in Austria in 2017. She is co-president of the Intergroup on LGBTI Rights and Member of the Committee on Foreign Affairs and Substitute in the Committee on Civil Liberties, Justice and Home Affair.
Post 9/11 – From "gay and lesbian" to "lesbigay" to "Lgbt/Lgbtq/Lgbtq2"
2002 – Former NFL linebacker Esera Tuaolo  (born July 11, 1968) comes out. He was a professional football player who was a defensive tackle in the National Football League (NFL) for nine years. He played college football at Oregon State University and was a member of the Pi Kappa Alpha fraternity. He won the Morris Trophy in 1989, which is given to the best defensive lineman in the Pac-10. He was named Pac-10 Conference First Team twice and as a senior he was a finalist for the Lombardi Award and Outland Trophy. In 2002, having retired from sports, Tuaolo announced to the public that he is gay, coming out on HBO's Real Sports. This made him the third former NFL player to come out, after David Kopay (born June 28, 1942) and Roy Simmons (November 8, 1956 – February 20, 2014). Tuaolo, the child of Samoan banana farmers, lives in Minnesota with his life-partner, Mitchell Wherley, and their twins, Mitchell Jr. and Michelle.
October 28, 2009
The Matthew Shepard Act is passed by Congress and signed into law by President Obama on October 28th. The measure expands the 1969 U.S. Federal Hate Crime Law to include crimes motivated by a victim's actual or perceived gender, sexual orientation, gender identity or disability. Matthew Shepard was tortured and murdered near Laramie, Wyoming on October 7, 1998 because of his sexual orientation.
2011, Denmark – Axel Axgil (3 April 1915 – 29 October 2011), 96, whose struggle for gay rights helped make Denmark the first country to legalize same-sex partnerships, dies in Copenhagen. He and Eigil Axgil (24 April 1922 – 22 September 1995) were Danish gay activists and a longtime couple. They were the first gay couple to enter into a registered partnership anywhere in the world following Denmark's legalization of same-sex partnership registration in 1989, a landmark legislation which they were instrumental in bringing about. They adopted the shared surname, Axgil, a combination of their given names, as an expression of their commitment.
2012
Former Pop star Gary Glitter, whose real name is Paul Gadd, was held in custody at a London police station for ten hours as he was quizzed by officers probing the sex abuse scandal sparked by late British TV entertainer Sir Jimmy Savile. From the early '70s until the mid-1980s, Glitter placed 18 songs in the UK Top 40.
2015 – Hollyoaks becomes the first UK soap to cast an openly transgender actress in a regular role. Annie Wallace plays the high school's new head teacher, Sally St. Claire, making her first appearance on this day.
2014
2021
1 punching down is bullying with a microphone, not comedy
2 I am more concerned that Chappell made a joke about murdering a woman and hiding her body – kinda like Cosby made jokes about drugging and raping women
https://www.lgbtqnation.com/2021/10/caitlyn-jenner-defends-dave-chappelle-100-right-must-never-yield/?utm_source=LGBTQ+Nation+Subscribers&utm_campaign=5695ac95f3-20211027_LGBTQ_Nation_Daily_Brief&utm_medium=email&utm_term=0_c4eab596bd-5695ac95f3-430855381
Caitlyn Jenner defends Dave Chappelle as "100% right": "We must never yield" / LGBTQ NationCaitlyn Jenner said criticism of Dave Chappelle is "woke cancel culture run amok…www.lgbtqnation.com
no gay man should ever have sex with Milo
https://www.lgbtqnation.com/2021/10/milo-yiannopoulos-give-pray-gay-away-speech-penn-state-university/
Milo Yiannopoulos to give "pray the gay away" speech at Penn State University / LGBTQ NationMilo was invited by a student group that wants to "discuss" conversion therapy on campus. Administrators say they can't stop him…www.lgbtqnation.com
https://www.nbcnews.com/think/opinion/arizona-s-kyrsten-sinema-bad-bisexual-americans-ncna1282401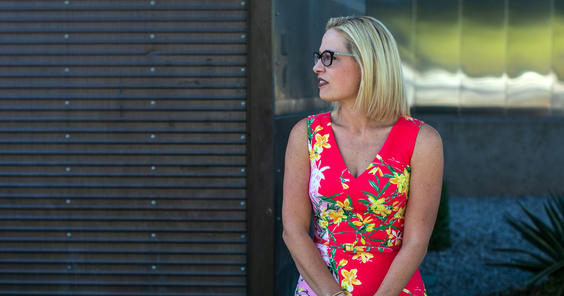 Lux Alptraum: Is Arizona's Kyrsten Sinema bad for bisexual Americans?Is Arizona Senator Kyrsten Sinema bad for bisexual and LGBTQ Americans? The Democrat has frustrated Americans.www.nbcnews.com
This is not a story by or about or for lesbians
https://www.dazeddigital.com/film-tv/article/54614/1/watch-the-second-trailer-for-paul-verhoeven-s-erotic-lesbian-nun-thriller
Watch the racy trailer for Paul Verhoeven's erotic lesbian nun thriller | DazedBenedetta will hit cinemas in Decemberwww.dazeddigital.com
this is a lesbian true story
https://www.pinknews.co.uk/2021/10/27/inspiring-lesbian-history-lgbt-charity-bryant-sylvia-drake/
The beautiful, true lesbian love story behind this artwork is better than any movieCharity Bryant and Sylvia Drake met in Massachusetts in 1806, when they were both in their twenties, and had a life-long lesbian relationshipwww.pinknews.co.uk
meanwhile
https://www.euronews.com/2021/10/27/this-shouldn-t-be-news-australian-footballer-josh-cavallo-comes-out-as-gay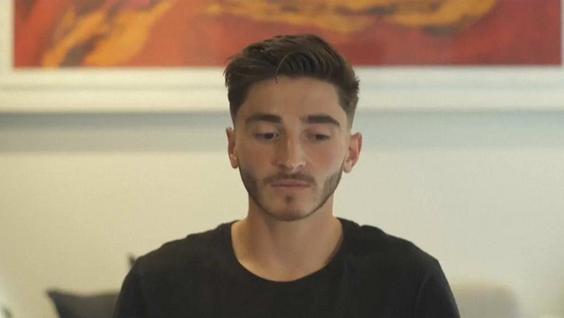 'This shouldn't be news': Australian footballer Josh Cavallo comes out as gay | EuronewsJosh Cavallo has received global support after becoming the only active male top-flight footballer to come out as gay.www.euronews.com
https://www.out.com/news/2021/10/27/did-cargurus-just-give-us-gayest-commercial-2021
Did CarGurus Just Give Us the Gayest Commercial of 2021?The online auto retailer is dishing out humor and representation in their latest ad!www.out.com
https://www.hrw.org/news/2021/10/28/tunisia-attack-director-lgbt-group
Tunisia: Attack on Director of LGBT Group | Human Rights WatchTwo police officers apparently brutally attacked the director of a Tunis-based LGBT rights group on October 21, 2021, Human Rights Watch said today. The attack on Badr Baabou took place against a backdrop of mounting abuses targeting LGBT activists by Tunisian security forces.www.hrw.org
cited sources
Today in LGBT History   by Ronni Sanlo
Today in LGBT History – OCTOBER 29 | Ronni Sanlohttps://ronnisanlo.com › today-in-lgbt-history-october-…Oct. 29, 2019 — Today in LGBT History – OCTOBER 29 · Musings of an Aging Lesbian · I woke up with sniffles, runny eyes and a headache, then made it all worse by …
Milestones in the American Gay Rights Movement – PBS
Our Daily Elvis