Before the 1900s to The Suffragettes
1730, Amsterdam – Navy Chief of Detectives Laurens Hospuijn (? – September 16, 1730) is executed for Sodomy in Amsterdam. He is executed by being strangled and thrown into the water with a 100-pound weight.
1791: In France, the new law code, enacted as part of the French Revolution, effectively decriminalizes sodomy by including no mention of sex between consenting adults.
The Friends of Dorothy Era and The Hayes Code
1950s The Decade the public learned heterosexual women wanted sex
1953
Liberace made his debut in front of a sellout crowd at Carnegie Hall.
The Civil Rights 60s: When the Boomers were under 30
September 25, 1964
Beatles manager Brian Epstein turns down a 3 1/2 million pound offer from a group of US businessmen who wanted to buy out his Beatles' management contract.
Feminist, Gay Liberation and Lesbian Separatists: Civil Rights
September 25, 1971
Joan Baez ruled the Easy Listening chart for a fourth week with "The Night They Drove Old Dixie Down" and was #4 on the pop chart
The Genderfuck Apathetics vs Yuppies : Aids the new STD on the list
1982
Queen make a guest appearance on US TV's Saturday Night Live, where they perform "Crazy Little Thing Called Love" and "Under Pressure".
1989
Bette Midler launches a lawsuit against Ford Motor Company for their use of a sound-alike artist, former Midler back-up singer Ula Hedwig, in their commercials for the Mercury Sable. She eventually wins a $400,000 settlement.
90s: Listserves and Email distribution replaces telephone trees for activism
1994 – At the insistence of the U.S., the United Nations suspends the International Lesbian and Gay Association (ILGA) from observer status because of allegations that ILGA's members include groups that promote pedophilia
Blogger Nina recalled there were around 30 of the 120 something groups that formed the umbrella group, which was divided strangely over removing groups that should never have been included.
1994 – Richard A. Heyman (1935 – September 16, 1994) dies. He was mayor of Key West, Florida from 1983 to 1985 and from 1987 to 1989. He was one of the first openly gay public officials in the United States. Under his leadership, the City of Key West passed a resolution to make it illegal for employers to fire staff who had HIV/AIDS. Heyman had a long-time partner, John Kiraly. He died of AIDS-related pneumonia on September 16, 1994 at 59 years old. His papers are held at the Cornell University Library in Ithaca, New York. The Richard A. Heyman Environmental Pollution Control Facility in Key West was named in his honor. In 2010, a documentary about Richard Heyman's first term as mayor, directed by John Mikytuck, The Newcomer, was released.
Post 9/11 – From "gay and lesbian" to "lesbigay" to "Lgbt/Lgbtq/Lgbtq2"
2004: California governor Arnold Schwarzenegger signs "AB 2900," a bill to unify all state anti-discrimination codes to match the California Fair Employment and Housing Act. In essence it adds "sexual orientation" and "gender identity" anti-discrimination protections to the California government, labor, military and veterans, public utilities, unemployment and insurance, and welfare and institutions codes.
2006
'I Don't Feel Like Dancin' by the Scissor Sisters was at No.1 on the UK singles chart, 'Sexyback' by Justin Timberlake was at No.1 on the US charts and Sandi Thom had the Australian No.1 single with 'I Wish I Was a Punk Rocker (with Flowers in My Hair).
2013 – Israeli couple, Yuval Topper-Erez, a transman, and his husband Matan, became the first to be jointly recognized as biological fathers
2021
https://www.edexlive.com/news/2021/sep/25/how-afghani-author-nemat-sadat-is-educating-young-asians-about-plight-queer-folk-taliban-territory-24292.html
How Afghani author Nemat Sadat is educating young Asians about the plight of queer folk in Taliban t- Edexlivewww.edexlive.com
https://charlestoncitypaper.com/invisible-shines-light-on-country-musics-queer-history/
'Invisible' shines light on country music's queer history – Charleston City PaperCharleston-native Beth Mevers got an up-close look at hidden forces that influence the sounds from of Music City as the executive director of a new documentary, Invisible. Directed by T.J. Parsell, Invisible is a feature-length film about the gay women who have excelled in country music as singers/songwriters. The film follows the individual and collective […]charlestoncitypaper.com
https://chicago.gopride.com/news/article.cfm/articleid/123277801
Reeling 2021: Vivian Kleiman's documentary 'No Straight Lines' details history of queer comicsNo Straight Lines: The Rise of Queer Comics tells the story of five pioneering cartoonists, including one with deep ties to Chicago, as they go from being featured in gay newspapers and bookstores to worldwide fame, depicting everything from the AIDS crisis to coming-out, from same-sex mchicago.gopride.com
https://www.nbcnews.com/nbc-out/out-pop-culture/hollywood-capitol-hill-are-12-trailblazing-queer-latinos-rcna2007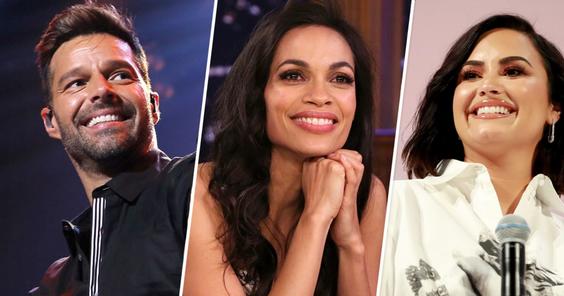 From Hollywood to Capitol Hill, here are 12 trailblazing queer LatinosIn honor of Hispanic Heritage Month, NBC Out is celebrating trailblazers and game changers at the intersection of the LGBTQ and Latino communities.www.nbcnews.com
https://denvergazette.com/news/minnesota-school-district-accused-of-forcing-explicit-lgbt-lesson-on-students-denies-allegations/article_e72a0d69-4e58-55c0-b3a2-295371628720.html
Minnesota school district accused of forcing explicit LGBT lesson on students denies allegationsA Minnesota school district responded to allegations Friday that it had asked students to role-play in gay and transgender sex scenarios before classmates as part of its sex education curriculum.denvergazette.com
https://abcnews.go.com/Politics/wireStory/oregon-school-board-ban-anti-racist-lgbt-signs-80213680
Oregon school board ban on anti-racist, LGBT signs draws ire – ABC NewsAn Oregon school board has banned educators from displaying Black Lives Matter and gay pride symbols, prompting a torrent of recriminations and threats to boycott the town and its businessesabcnews.go.com
https://www.cbc.ca/news/canada/sudbury/sudbury-the-lgbt-purge-fellowship-research-1.6186869
Elliot Lake, Ont., lawyer honoured for defending rights of Canada's LGBTQ military members | CBC NewsThe Elliot Lake, Ont., lawyer who was lead counsel for a class action lawsuit launched against the Canadian government for its systemic mistreatment of LGBTQ military, RCMP and government staff is now being recognized for his work.www.cbc.ca
cited sources
Today in LGBT History by Ronni Sanlo