BCE to The Suffragettes
1833, Italy – Giacomo Leopardi (29 June 1798 – 14 June 1837) consoles Antonio Ranieri (8 September 1806 – 4 June, 1888) in one of their many love letters. Giacomo was an Italian philosopher, poet, essayist, and philologist. He is widely seen as one of the most radical and challenging thinkers of the 19th century.
1925 – Nellie Tayloe Ross (November 29, 1876 – December 19, 1977) of Wyoming becomes the first female governor inaugurated in the U.S. and is still the only female governor of Wyoming. She was director of the United States Mint from 1933 to 1953. She forged a strong bond with Mary Margaret O'Reilly, the Assistant Director of the Mint and one of the United States' highest-ranking female civil servants of her time. Ross served five terms as Director, retiring in 1953. During her later years, she wrote for various women's magazines and traveled. Ross died in Washington, D.C., at the age of 101. At the time of her death, she was the oldest ex-governor in the United States. She may not have been a lesbian, but she was one of the first feminists to gain political office.
01-05-1931 – 12-01-1989 Alvin Ailey Jr. – Born in Rogers, Texas. He was an African-American choreographer and activist who founded the
Alvin Ailey American Dance Theatre in New York City. He is credited with popularizing modern dance and revolutionizing African-American participation in 20th-century concert dance. Ailey was born to his 17-year old mother in Rogers, Texas. His father abandoned the family when Alvin was six months old. He grew up during a time of racial segregation, violence, and lynchings against African Americans. When he was five, his mother was raped by a group
of white men, leaving him afraid of whites. It was his early experiences in the Baptist church and juke joints that instilled in him a fierce sense of black pride. In 1942, Ailey's mother moved to Los Angeles where he attended predominantly black schools. He belonged to the glee club, wrote poetry, and demonstrated a talent for languages. He became serious about dance in 1949 when his school friend Carmen De Lavallade introduced him to the Hollywood studio of Lester Horton. (He kept his life as a dancer a secret from his
mother for the first two years) Horton became his mentor, giving him both a technique and a foundation with which to grow. When Horton died in 1953, the tragedy left the company without an artistic director. Ailey assumed the position. In 1958 he formed his own group, Alvin Ailey American Dance Theatre. His company is multi-racial and always employed artists based solely on talent and integrity. In 1988, he received the Kennedy Center Honors.
Ailey died one year later at the age of 58. To protect his mother from the social stigma of his death from AIDS, he asked his doctor to announce that he had died of terminal blood dyscrasia.
Despite his professional success, Ailey's personal life was beset with difficulties. Though his proclivities were an open secret, he rarely spoke of his personal relationships and seemed ill at ease with his sexuality. In the mid-1960s, he was in a romantic relationship with a young white schoolteacher who helped manage the dance company, but this ended after a couple of years. Thereafter, Ailey spent his time socializing in gay bars and hanging out with street people, and had numerous short-term liaisons with young men who his friends felt took advantage of his generosity. Ailey suffered from bipolar disorder which worsened over time as did his drinking and drug use. In 1980, he was arrested for causing a disturbance at the Columbia University residence of a former paramour which landed him in Bellevue hospital. 
In 2014, President Obama selected Ailey to be a posthumous recipient of the Presidential Medal of Freedom.
The Friends of Dorothy Era and The Hayes Code
1950s The Decade the public learned heterosexual women wanted sex
The Civil Rights 60s: When the Boomers were under 30
1967 – Pride, a Los Angeles homophile group, mobilizes a crowd of several hundred demonstrators on Sunset Boulevard to protest police raids on gay bars.
Feminist, Gay Liberation and Lesbian Separatists: Civil Rights
1974,
on the USA LP Charts # 8  Bette Midler with her self-titled release and #10 Elton John and "Goodbye Yellow Brick Road",
Canada – Four lesbians  – Adrienne Potts, Pat Murphy, Sue Wells, and Heather (Beyer) Elizabeth – are told to leave the Brunswick tavern in Toronto. They refuse and are arrested for obstruction of justice. As they exit, they sang, "I enjoy being a dyke!" They're known as the Brunswick Four.
https://www.queerevents.ca/queer-history/articles/tipping-points/key-protest-lgbt-history
The Tipping Point | QueerEvents.caIn the long history of Canada's LGBT2Q+ community, there are a few events that stand out as notable moments that sparked a turning point in our history. A tipping point in time in which our community rose up collectively to create change.www.queerevents.ca
1977, Canada – The Lesbian Organization of Toronto moves to new center at 342 Jarvis Street, sharing with feminist publication The Other Woman and coffeehouse called Three of Cups. 


1978, Canada – Toronto Police arrest three of Pink Triangle Press officers under Criminal Code section 159 for possession of obscene material for distribution") and section 164 ("use of the mails for purpose of transmitting anything that is indecent, immoral or scurrilous"). 
1979
Prince made his debut as a solo artist at the Capri Theatre in his hometown of Minneapolis, Minnesota.
The Genderfuck Apathetics vs Yuppies : Aids the new STD on the list
1985
on the usa lp charts Madonna remained at #1 with her first chart-topper "Like A Virgin".  Cyndi Lauper re-entered the Top 10 on the Album chart with She's So Unusual after 55 weeks of release with her debut album while a great new album, 
1988 – Raleigh, North Carolina enacts a gay rights ordinance. Raleigh is the hometown of the famous homophobe Jesse Helms.
90s: Listserves and Email distribution replaces telephone trees for activism
1991
Madonna scored her 10th career #1 with "Justify My Love", while # 3  Bette Midler remained close behind with "From A Distance"  and Whitney Houston's former #1 "I'm Your Baby Tonight" was now at #10.
Post 9/11 – The Shock Decade From "gay and lesbian" to "lesbigay" to "Lgbt/Lgbtq/Lgbtq2"
Human Rights in global conflict: Trans/Pans vs LGB/ vs Heterosexual women
2002
Lisa Marie Presley was awarded the Humanitarian Award from The World Literacy Crusade.
2003
Little Richard was a guest voice on Fox-TV's animated series "The Simpsons."
2004
Britney Spears' three-day-old marriage to childhood friend Jason Allen Alexander was officially annulled.
2016
After Barack Obama gave a speech about gun control, Ted Nugent launched an attack on Facebook, calling The President "A psychopathic America hating liar." Nina Notes: Ted is a twit, eh and someone needs to tell him his insecurities are showing every time he shoots his mouth or a weapon off, eh.
2021
that LGBTQ are collectively hated by heterosexuals creates the potential for allyship
however, each letter is a separate subculture
&
Gay Men and Lesbians are not the parent demographics of the others.
https://www.lohud.com/story/news/local/rockland/2022/01/05/rockland-county-high-school-lgbtq-symbols-vandalized-again/9088932002/
Rockland County high school LGBTQ symbols vandalized againOrangetown police said a report was filed, but that the school district was currently handling the investigation.www.lohud.com
especially since those women and lesbians who were stating the obvious were subject to death threats, doxxing and stalking, loss of careers and has divided allies and families
and created a demand to tolerate sexual harassment
lesbians are radical feminists and for trans to slur lesbians is a hate crime connected to cotton ceiling sexual frustration
and forcing a debate over genitals is sexual harrassment
human rights are to the public square, not private lives
https://www.washingtontimes.com/news/2021/dec/9/transgenderism-its-time-state-obvious/?cx_testId=18&cx_testVariant=cx_1&cx_artPos=0&utm_source=piano&utm_medium=end-of-article&utm_campaign=12_item_Pos_0#cxrecs_s
Transgenderism: It's time to state the obvious – Washington TimesDr. Rachel Levine was appointed by President Joe Biden in October as a four-star admiral, the highest-ranking official in the U.S. Public Health Service Commissioned Corps.www.washingtontimes.com
a win for trans is not a win for gay men, lesbian, bisexuals nor heterosexual women.
trans trying to apply human rights against women are adding to women's oppression, not adding protections for anyone, but is just more of the status quo
women, once second class, now second in the category of women
https://www.washingtontimes.com/news/2022/jan/5/lgbtq-movement-losing-trans-athlete-debate-transge/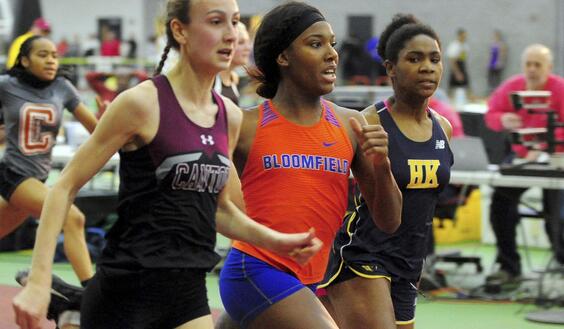 LGBTQ movement is losing trans-athlete debate: Transgender Law Center – Washington TimesUPenn swimmer Lia Thomas may be smashing records and winning races against women, but LGBTQ advocates say the transgender-athlete issue is a loser.www.washingtontimes.com
I do not see this as a good thing – this helps criminal activities more than people. and it is not backed by a nation nor productivity/creativity.
https://www.inputmag.com/culture/maricoin-launches-as-first-cryptocurrency-for-the-lgbtq-community
Maricoin launches as first cryptocurrency for LGBTQ communityThe new altcoin reportedly is aimed at supporting LGBTQ+ businesses and groups.www.inputmag.com
not seeing the bitcoin difference
https://www.theguardian.com/global-development/2022/jan/04/id-been-set-up-the-lgbtq-kenyans-catfished-for-money-via-dating-apps'I'd been set up': the LGBTQ Kenyans 'catfished' for money via dating apps | Global development | The GuardianA colonial law that criminalises 'unnatural' sexual acts leaves LGBTQ+ people prey to social media extortion and blackmailwww.theguardian.com
https://www.thedenverchannel.com/news/national/lgbtq-asylum-seekers-struggle-to-find-housing-in-the-united-states
LGBTQ asylum seekers struggle to find housing in the United StatesNonprofit is offering LGBTQ asylum seekers a place to call home while they work to start a new life.www.thedenverchannel.com
cited sources
Today in LGBT History   by Ronni Sanlo

Today in LGBT History – January 5 | Ronni Sanlohttps://ronnisanlo.com › today-in-lgbt-history-january-5Jan 5, 2018 — 1931 – Alvin Ailey (January 5, 1931 – December 1, 1989) was an African-American choreographer and activist who founded the Alvin Ailey American …
~~~~~~
https://lgbtdailyspotlight.com/
people link events link
~~~~
Our Daily Elvis
LGBTQ2 Blogger Nina Notes: the history portion of this blog is approaching the one year anniversary – while the blog is just over two I think..
I will be updating the original page with the full details and doing a highlights and current year news and issues as the daily post.