BCE to The Suffragettes
1708, UK – In England, Rev. Bray, the leader of the Societies for Reformation of Manners, preached a sermon in which he referred to sodomy as "an evil force invading our land."


1901-Actress Marlene Dietrich (27 December 1901 – 6 May 1992) is born. She was a German actress and singer who held both German and American citizenship. Throughout her unusually long career, which spanned from the 1910s to the 1980s, she maintained popularity by continually reinventing herself. She was bisexual and quietly enjoyed the thriving gay scene of the time and drag balls of 1920s Berlin. She had an affair with Mercedes de Acosta (March 1, 1893 – May 9, 1968) who claimed to be Greta Garbo's lover. Greta Garbo has been commonly regarded as Dietrich's greatest film rival, but there is also a rumor of an affair between them.
In Berlin during the 1920s,
she acted on stage and in silent films. Her performance in The Blue Angel (1930) brought her international fame and and a contract with Paramount Pictures. In 1939 she became a U.S. citizen and throughout WWII she was a high-profile frontline entertainer. In interviews, Dietrich stated that she had been approached by representatives of the Nazi Party to return to Germany, but turned them down flat. She was awarded the Medal of Freedom by the U.S. in 1945. Dietrich was bisexual who enjoyed the thriving gay scene of the time and drag balls of 1920s Berlin. Throughout her career she had an unending string of affairs with men and women, some short-lived, some lasting decades; they often overlapped. Her affairs included Gary Cooper, James Stewart, and Yul Brenner. She also had an affair with Mercedes de Acosta, who was Greta Garbo's periodic lover. Other women she is rumored to have had an affair with include actresses Lili Damita, Claudette Colbert, Dolores del Rio, and singer Edith Piaf. She died in Paris at the age of 90.
1919 – Hart Crane (July 21, 1899 – April 27, 1932), was an American poet. Finding both inspiration and provocation in the poetry of T. S. Eliot, Crane wrote modernist poetry that was difficult, highly stylized, and ambitious in its scope. In the years following his suicide at the age of 32, Crane has been hailed by playwrights, poets, and literary critics alike (including Robert Lowell, Derek Walcott, Tennessee Williams, and Harold Bloom), as being one of the most influential poets of his generation. On this day, Crane comes out as homosexual in a letter to the critic Gorham Munson. His lover was Emil Opffer, a Danish merchant mariner. As a boy, he had a sexual relationship with a man.  He associated his sexuality with his vocation as a poet. The prominent queer theorist Tim Dean (born 1966) argues, for instance, that the obscurity of Crane's style owes itself partially to the necessities of being a semi-public homosexual – not quite closeted, but also, as legally and culturally necessary, not open.
1927
The musical "Showboat" opened in New York.
1932
Radio City Music Hall opened its doors to the public for the first time.
1933-The New York Times reviewed Queen Christina, a film starring Greta Garbo about Christina of Sweden (8 December, 1626 – 19 April 1689) who cross-dressed and is believed to have been bisexual.
The Friends of Dorothy Era and The Hayes Code
12-27-1944 Dr. Bob Brown – Born in Oberon, Australia. He is an Australian former politician, medical doctor, environmentalist, former Senator, and
former Parliamentary Leader of the Australian Greens. He was the first out gay member of the Parliament of Australia, and the first out gay leader of an Australian political party. Brown currently lives in Cygnet, Tasmania with his long-time partner, Paul Thomas, a farmer and activist whom he met in 1996.
1950s The Decade the public learned heterosexual women wanted sex
1958 – Lisa Sue Kove (born Dec. 27, 1958) is an American civil servant and disabled retired combat veteran, a San Diego, California corporate executive, and a United States civil rights activist. She's the Executive Director of the Department of Defense Federal Glove, and Chairwoman of EXUSMED, Inc., a healthcare corporation based in San Diego. In 1998 Kove filed one of the first child support suits in the nation for children born to same-sex couples. The Superior Court of Pennsylvaniaaffirmed that Kove's former lesbian partner must pay support for the five children Kove bore during their relationship.
The Civil Rights 60s: When the Boomers were under 30
12-27-1961 – 03-18-2016 Guido Westerwelle – Born in Bad Honnef, Germany. He was a German politician who served as Foreign Minister and
was Vice Chancellor of Germany from 2009 to 2011. Westerwelle was the first openly gay person to hold these offices. A lawyer, he was a member of the Bundestag (German Parliament) from 2001 until 2011. On July 20, 2004, he attended Angela Merkel's 50th birthday party accompanied by his life partner Michael Mronz. It was the first time he attended an official event with his partner and this was considered his public coming-out. Westerwelle died in 2016 from leukemia.
Feminist, Gay Liberation and Lesbian Separatists: Civil Rights
December 27, 1970
The play Hello Dolly! closed after 2,844 performances on Broadway in New York City.
December 27, 1971
After a trial run as a Summer replacement series, The Sonny And Cher Show begins its four and a half year run on CBS.
1973 – Singer/actor Wilson Cruz (December 27, 1973) is born. Cruz grew up in a Puerto Rican family in New York. He is an American actor known for playing Rickie Vasquez on My So-Called Life, Angel in the Broadway production of Rentand the recurring character Junito on Noah's Arc. As an openly gay man of Puerto Rican ancestry, he has served as an advocate for gay youth, especially gay youth of color. Wilson is featured on The CBS All Access' new Star Trek: Discovery series as a gay character in the first openly gay relationship. 
December 27, 1975
Queen started a two-week run at No.1 on the UK chart with A Night At The Opera, the group's first No.1 album.
The Genderfuck Apathetics vs Yuppies : Aids the new STD on the list
1980, The Netherlands – The first international lesbian conference, called the International Lesbian Information Secretariat, is held in Amsterdam with women from 17 countries in attendance. It takes place over six days at a youth hostel. The ILIS's purpose was to foster international lesbian organizing. It was started in 1980 within ILGA which is an international organization bringing together more than 750 LGBTI groups from around the world. The following year, at a separate lesbian conference arranged prior to the ILGA Turin conference, lesbian organizations decided that ILIS should be a separate organization. ILIS arranged several international conferences. The activities seem to have gradually stopped in the late 1990s.
12-27-1980 Oliver Callan – Born in Inniskeen, County Monaghan, Ireland. He is an Irish vocal and performance satirist as well as an impressionist. Callan is known as the creator of Callan's Kicks, Nob Nation and for frequent appearances on the The Saturday Night Show. He is well known in Ireland and the UK for making fun of  celebrities and politicians on radio. According to the Irish Independent, his acerbic wit and talent for mimicry has made him a household name. Callan came out as gay live on The Saturday Night Show in October 2011.
12-27-1987 Lily Cole – Born in Torquay, Devon, England. She is a British model, actress, and entrepreneur. Cole pursued a modeling career as a teenager and was listed in 2009 by Vogue Paris as one of the top 30 models of the
2000s. Her distinctive red hair attracted significant media attention. At the 2004 British Fashion Awards, she was named "Model of the Year". During the Closing Ceremony of the 2012 London Olympics, Cole was one of the British models wearing fashions created by British designers specifically for the event. Cole supports a variety of humanitarian and environmental causes. She is also part-owner of a London bookshop. In 2021, she came out as queer during an interview with the Sunday Times Style. Cole is also a vegetarian.
1988 – Joe Beam (December 30, 1954– December 27, 1988) dies. He was the editor of "In the Life: A Black Gay Anthology." He was an African-American gay rights activist and author who worked to foster greater acceptance of gay life in the Black community by relating the gay experience with the struggle for civil rights in the United States. Beam was working on a sequel to In the Life at the time of his death of HIV-related disease in 1988. This work was completed by Dorothy Beam and the gay poet Essex Hemphill (April 16, 1957 – November 4, 1995), and published under the title Brother to Brother in 1991. Both books were featured in a television documentary, Tongues Untied, in 1991.
90s: Listserves and Email distribution replaces telephone trees for activism
1990 – San Antonio's AIDS Foundation files a complaint with the state consumer affairs board against four funeral homes in the area which charged $75 extra to prepare the bodies of people who died of AIDS complications.
1995 – Michael Callen (April 11, 1955 – December 27, 1993), who was a significant architect of the response to the AIDS crisis in the United States, dies. Singer, songwriter, AIDS activist and author, Michael is recognized as a co-inventor of safe(r) sex and a co-founder of the People With AIDS self-empowerment movement. He was a founding member of the gay male a cappella singing group The Flirtations. Callen died of AIDS-related complications in Los Angeles, California, at the age of 38.
1997
Elton John registered his 12th week at #1 with his tribute to the late Princess Diana of England ("Candle In The Wind 1997").  There were just five songs in the Rock Era that had more–"One Sweet Day" from Mariah Carey & Boyz II Men (16 weeks), "Macarena" by Los Del Rio, "I'll Make Love to You" by Boyz II Men and "I Will Always Love You" from Whitney Houston (14 each) and "End Of The Road" by Boyz II Men (13 weeks).  Elton wasn't done just yet. 
Post 9/11 – The Shock Decade From "gay and lesbian" to "lesbigay" to "Lgbt/Lgbtq/Lgbtq2"
Human Rights in global conflict: Trans/Pans vs LGB/ vs Heterosexual women
2021
https://www.pinknews.co.uk/2021/12/26/bruce-smith-gay-nfl-buffalo-bills/
NFL legend Bruce Smith says he had a gay teammate in the 90sLegendary NFL player Bruce Smith has said that there was a gay player on the Buffalo Bills in the 90s.www.pinknews.co.uk
https://www.politico.com/news/2021/12/26/bishop-desmond-tutu-gay-bishop-526161
First U.S. gay bishop remembers Desmond Tutu's generosity, kindnessGene Robinson said Tutu used his own experience of oppression to understand and empathize with others.www.politico.com
https://www.buzzfeed.com/abhaahad/times-queer-actors-fought-for-representation-on-screen-and
14 Times Queer Actors Fought For RepresentationRepresentation matters.www.buzzfeed.com
https://www.starobserver.com.au/news/gay-brothers-detained-in-chechnya-go-on-hunger-strike/208156
Gay Brothers Detained In Chechnya Go On Hunger Strike – Star ObserverBrothers Salekh Magamadov (20) and Ismail Isaev (17), have been detained by authorities in Chechnya for speaking out against the government and for being gay, according to Amnesty International.www.starobserver.com.au
https://wehoville.com/2021/12/27/future-of-lgbt-center-is-bright-says-outgoing-leader/
Future of LGBT center is bright, says outgoing leader – WEHOvilleIntroducing 'Lavender Pen' by John Duran, a series of interviews with pioneering and iconic LGBT figures across Southern Calif. In this three-part profile, Duran speaks with Lorri Jean, an LGBT rights activist and the former CEO of the Los Angeles LGBT Center (LALGBTC). This is the third and final part of the profile. PART ONE: …wehoville.com
https://metro.co.uk/2021/12/27/as-a-gay-man-i-never-thought-id-move-back-to-my-hometown-i-love-it-15817266/
As a gay man, I never thought I'd move back to my hometown – I love it | Metro NewsComparing how I feel to 15 years ago when I first moved away from Hull, my hometown has definitely changed for the better.metro.co.uk
providing a service to the public means you may not cherry pick the public the way religious cherry pick religion
https://petapixel.com/2021/12/27/christian-photographer-must-accept-gay-weddings-federal-court-rules/
Christian Photographer Must Accept Gay Weddings, Federal Court RulesA federal judge has ruled against a Christian wedding photographer who declined to photograph same-sex weddings due to her religious beliefs.petapixel.com
https://www.distractify.com/p/is-miranda-gay-in-and-just-like-that
Is Miranda Gay in 'And Just Like That'? Here's What We KnowThe 'Sex and the City' reboot, 'And Just Like That," is certainly covering a lot of bases, such as sexuality. Is Miranda gay in 'And Just Like That"?www.distractify.com
https://www.starobserver.com.au/news/australian-lesbian-trailblazer-francesca-curtis-dies-at-90/208172
Australian Lesbian Trailblazer Francesca Curtis Dies At 90 – Star ObserverFrancesca Curtis, the first woman to come out as lesbian on Australian television passed away, aged 90, on Christmas Eve. She is survived by Phyllis Papps, her partner of over 50 years.www.starobserver.com.au
if he did, that is a crappy way to do so and the fans have to stop reading into.
role models need to be clear, especially when they are in public positions of power or celeb influence
https://www.the-sun.com/entertainment/4346973/ryan-phillippe-come-out-gay-photo-friend-responds/
Ryan Phillippe's fans are convinced actor has quietly 'come out as gay' in at-home photo as friend responds to rumorsRYAN Phillippe's fans think the actor quietly "came out as gay" in an at-home photo posing with a male friend. The friend cleared up the confusion on social media by posting a fol…www.the-sun.com
https://www.pinknews.co.uk/2021/12/27/afghanistan-lesbian-taliban-forced-marriage/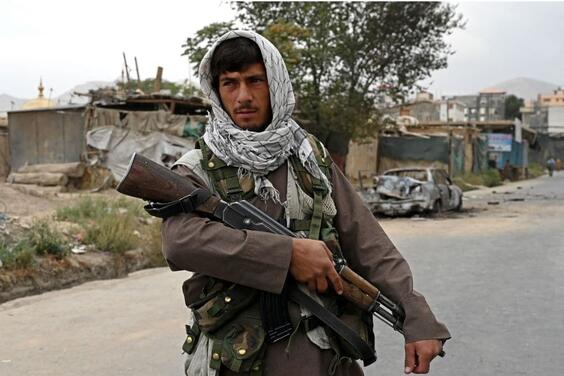 Lesbian risks life and flees Afghanistan to escape forced marriage to cruel Taliban bruteRabia, a 22-year-old lesbian, fled Afghanistan after the Taliban seized control because she was terrified her fiancé would track her down.www.pinknews.co.uk
so she caved into social pressure and stopped being a feminist and listened to men pedding religion that says women are property
https://www1.cbn.com/cbnnews/us/2021/december/leave-it-at-the-cross-former-lesbian-professor-on-what-changed-her-heart
'Leave it at the Cross': Former Lesbian Professor on What Changed Her Heart | CBN NewsA former professor of women's studies at Syracuse University recently shared her personal journey from lesbian feminist to Christ-follower.
www1.cbn.com
https://entertainment.inquirer.net/431487/sheryn-regis-on-coming-out-as-lesbian-to-ex-partner-daughter-im-living-a-lie
Sheryn Regis on coming out as lesbian to ex-partner, daughter: 'I'm living a lie' | Inquirer EntertainmentSheryn Regis continues to speak her truth: she is a lesbian and she is accepted by both her ex-partner and child.entertainment.inquirer.net
https://www.pinknews.co.uk/2021/12/27/katy-perry-lgbt-community/
Katy Perry says she 'wouldn't have survived' without the LGBT+ communityKaty Perry opened up about her relationship with the LGBT+ community, stating that she "wouldn't have survived" without it.www.pinknews.co.uk
https://www.asahi.com/ajw/articles/14511520
Experts, LGBT groups say NHK's year-end show is divisive | The Asahi Shimbun: Breaking News, Japan News and AnalysisSome academics and members of LGBT advocacy groups are voicing concerns that the public broadcaster's year-end variety show is divisive and makes sexual minorities feel excluded.www.asahi.com
cited sources
Today in LGBT History   by Ronni Sanlo

THIS DAY IN LGBT HISTORY – DECEMBER 27 | Ronni Sanlohttps://ronnisanlo.com › this-day-in-lgbt-history-decem…Dec 27, 2019 — THIS DAY IN LGBT HISTORY – DECEMBER 27 · Musings of an Aging Lesbian · Sarah Hurwitz shared eight Jewish social justice values to celebrate each …
~~~~~~
https://lgbtdailyspotlight.com/
people link events link
~~~~