BCE to The Suffragettes
1576, Italy – Poet Torquato Tasso (11 March 1544 – 25 April 1595) admits his love for Orazio Ariosto. Tasso was an Italian poet of the 16th century, best known for his poem Gerusalemme liberate (Jerusalem Delivered, 1581), in which he depicts a highly imaginative version of the combats between Christians and Muslims at the end of the First Crusade, during the Siege of Jerusalem. He suffered from mental illness and died a few days before he was due to be crowned as the king of poets by Pope Clement VIII. Until the beginning of the 20th century, Tasso remained one of the most widely read poets in Europe.
12-14-1878 – 07-31-1969 Ruth Margarete Roellig – Born in Schwiebus, Poland. In 1887, her parents moved to Berlin, where she
was raised. In Berlin, Roellig became famous as a writer because of her lesbian themes. In 1928, Roellig published a city guidebook to Berlin's lesbian clubs, Berlins lesbishe Frauen (The Lesbians of Berlin), the prologue is written by Magnus Hirschfeld, German sexologist and gay activist. It underwent several printings, letting isolated lesbians know that there was a larger lesbian community. Her book described 14 Berlin clubs and dance halls that catered to lesbians. In her last book written in 1937, there is antisemitic content. It is thought she wrote this because her writing was under the Nazi's watchful eyes. It is known that she offered shelter to a Jewish acquaintance on at least one occasion during this period. In 1938 her writing was banned from circulation by the Nazis, appearing on a list of "harmful writings." Her Berlin home was destroyed by Allied bombing in 1943. After the war, she and her partner, Erika, and Roellig's sister went back to live in Berlin. In the 1980s and 1990s, her work was reissued in German and French editions.
12-14-1903 – 03-13-1987 David Lewis (born David Levy) – Born in
Trinidad, Colorado. He was a Hollywood film producer who produced such films as Dark Victory (1939), Arch of Triumph (1948), and, Raintree County (1957). He was also the longtime companion of director James Whale from 1930 to 1952.
1918 – After two years of wearing men's clothing, Mary Bertha Schmidt, known as Mister Schmidt, is taken to court in St. Louis, Missouri on cross-dressing charges. The judge thought Mister Schmidt, who was dapperly dressed, looked "very nice" and declines to fine Schmidt. Mister Schmidt then marries cousin Mary Ana Assade. A Los Angeles Herald article from 1918 quoted Schmidt as saying, "I always hated men, as did Mary also, so we both decided to get married. The ceremony was performed by a justice of the peace and we bought a nice little home in South St. Louis. We were living together very happily until the police interfered."
12-14-1923 – 04-08-2006 Gerard Reve (Gerard Kornelis van het Reve) – Born in
Amsterdam, Netherlands. He was a Dutch writer and is considered one of the great writers of Dutch post-WWII literature. His 1981 novel De Vierde Man (The Fourth Man) was made into a film in 1983. Reve was one of the first gay authors to come out in the Netherlands. Much of his writing includes sexual scenes between men and it contributed to making homosexuality acceptable for many of his readers. In 2001, he was awarded the Prijs der Nederlandse Letteren, the most prestigious prized for Dutch-language authors, but King Albert II of Belgium refused to present it to him because Reve's partner had been accused of pedophilia. The money was awarded by bank transfer and the certificate delivered. During the last years of his life, he developed and then died from Alzheimer's disease.
The Friends of Dorothy Era and The Hayes Code
1946 – Bruce Wayne Campbell (aka Jobriath) (December 14, 1946  – August 4, 1983) is born. He was the first openly gay rock musician to be signed to a major record label, and one of the first internationally famous musicians to die of AIDS.
12-14-1946 – 03-29-2016 Patty Duke – Born in Elmhurst, New York. She was an American actress of stage, film, and television. At the age
of sixteen, she won an Academy Award for Best Supporting Actress for her role as Helen Keller in The Miracle Worker, which she had originated on Broadway. Her hit television show, The Patty Duke Show ran from 1963 to 1966. She was an advocate for mental disease and for the LGBT community. In June 2014 she became an ordained minister to marry as many gay couples as she could. The former 1960s star made her announcement in a tweet directed to President Obama: "as an ordained minister, I want to
marry all the gay couples in our beloved country." She also demonstrated her support by taking the role of a lesbian in the hit TV series Glee playing the partner of Meredith Baxter, a lesbian in real life. And in 1982 she played a lesbian fashion designer in the Canadian film By Design. She died from sepsis from a ruptured intestine.
1950s The Decade the public learned heterosexual women wanted sex
12-14-1951 Paul Zaloom – Born in Garden City, New York. He is an
American actor and puppeteer, best known for his role as the character Beckman on the television show Beakman's World. Zaloom has performed at the Kennedy Center, Lincoln Center, UCLA Performing Arts Series, and many other venues across the US. He's also been granted a Guggenheim Fellowship, four Jim Henson Foundation grants, and four National Endowment for the Arts grants, just to name a few honors he has received. He is openly gay.
12-14-1955 Elisebeht Markstrom – Born in Nyköping, St Nicholas
parish, Sweden. She is a Swedish social democratic politician who was a member of the Riksdag from 1995 to 2010. She was the initiator of the formation of the Swedish Women's Shelters and was its first president in 1996 – 2002. She is an out lesbian.
December 14, 1956Disc jockey Alan Freed's second film, "Don't Knock The Rock," starring Freed, Alan Dale and Patricia Hardy, with performances by Little Richard, Bill Haley and His Comets, Dave Appell and the Applejacks, and the Treniers, opened in U.S. and Canadian movie theaters.
The Civil Rights 60s: When the Boomers were under 30
1962
The Singing Nun was #1 on the Album chart again with In the Wind 
 The Second Barbra Streisand Album was third the incredible Soundtrack to "West Side Story" was #9 after 112 weeks of release 
December 14, 1963
American singer and pianist Dinah Washington died at the age of 39. An autopsy later showed a lethal combination of secobarbital and amobarbital had contributed to her death. Washington gave herself the title of "Queen of the Blues". She had her first top ten pop hit in 1959 with a version of 'What a Diff'rence a Day Made', and then two successful duets in 1960 with Brook Benton, 'Baby (You've Got What It Takes)' and 'A Rockin' Good Way (To Mess Around and Fall in Love).
1968
Cheap Thrills by Big Brother & the Holding Company and Janis Joplin remained atop the Album chart
Feminist, Gay Liberation and Lesbian Separatists: Civil Rights
1971 – A demonstration sponsored by the Gay Activists Alliance took place at Suffolk County Police headquarters in New York. Two men and one woman were arrested. It was held to protest the arrest of two members of GAA on charges of sodomy.
December 14, 1974 Elton John was red-hot as his remake of "Lucy In The Sky with Diamonds" rose from 36-9.   Elton John remained at #1 on the Album chart with his Greatest Hits album for the third week.
1977
The movie, Saturday Night Fever premieres in New York City and is instrumental in spreading the Disco craze throughout the country. The soundtrack by The Bee Gees will go on to be one of the biggest-selling albums of all time, racking up over 15 million in sales.
The Genderfuck Apathetics vs Yuppies : Aids the new STD on the list
1980: French film La Cage aux Folles ends its nineteen month run at New York City's 68th Street Playhouse.
– "La Cage aux Folles" ends its nineteen-month run at New York City's 68th Street Playhouse. La Cage is a musical with a book by Harvey Fierstein and lyrics and music by Jerry Herman. Based on the 1973 French play of the same name by Jean Poiret, it focuses on a gay couple: Georges, the manager of a Saint-Tropez nightclub featuring drag entertainment, and Albin, his romantic partner and star attraction, and the farcical adventures that ensue when Georges's son, Jean-Michel, brings home his fiancée's ultra-conservative parents to meet them. La cage aux folles literally means "the cage of mad women". However, follesis also a slang term for effeminate homosexuals (queens). The original 1983 Broadway production received nine nominations for Tony Awards and won six, including Best Musical, Best Score and Best Book. Albin's Act I finale number, "I Am What I Am", was recorded by Gloria Gaynor and proved to be one of her biggest hits. It was also recorded by other artists, including Shirley Bassey, Tony Bennett, Pia Zadora, and John Barrowman. It also became a rallying cry of the Gay Pride movement.
1985
Artists United Against Apartheid peaked at #38 in the U.S. and #21 in England with the single "Sun City". The artist collective consisted of forty-nine acts (most of whom were black), including Curtis Blow and Africa Bambaataa.
1988: The film adaptation of Harvey Fierstein's Torch Song Trilogy opens in New York City.
 Torch Song Trilogy is a collection of three plays by Harvey Fierstein rendered in three acts: International Stud, Fugue in a Nursery, and Widows and Children First! The story centers on Arnold Beckoff, a Jewish homosexual, drag queen, and torch singer who lives in New York City in the late 1970s and early 1980s. The four-hour play begins with a soliloquy in which he explains his cynical disillusionment with love. Fierstein adapted his play for a feature film, released in 1988. It was directed by Paul Bogart and starred Fierstein (Arnold), Anne Bancroft (Ma Beckoff), Matthew Broderick (Alan), Brian Kerwin (Ed), and Eddie Castrodad (David).
12-14-1989 Amini Fonua – Born in Auckland, New Zealand. He is a competitive swimmer who was the first Tongan swimmer to win a
gold medal in international competition when he took the gold in the 50-meter breaststroke at the 2010 Oceania Swimming Championships and is the only Tongan athlete in history to ever hold dual Oceania and Pacific Games titles. He is openly gay and was one of 49 out LGBT athletes to participate in the 2016 Summer Olympic Games in Rio de Janeiro, Brazil.
90s: Listserves and Email distribution replaces telephone trees for activism
1990 – The ACLU filed a lawsuit alleging that Hawaii corrections officers violated an inmate's civil rights by testing him for HIV
without consent.


1990 – At the University of Massachusetts in Amherst, the board of governors voted unanimously to remove the Lesbian Bisexual Gay Alliance's two ex officio positions. Officials said it had nothing to do with discrimination, that the board wanted to remove all ex officio positions and replace them with elected officials. However, no other ex officio positions were eliminated.


1990 – In New York, Alfred University faculty approved a resolution urging officials to ban ROTC because of the military's anti-gay policies.


1993 – In Denver, Colorado, Judge Jeffrey Bayless ruled Amendment 2 unconstitutional. The amendment to the Colorado state constitution sought to eliminate all gay rights laws in the state and prevent any more from being passed. It would have prevented any city, town, or county in the state from taking any legislative, executive, or judicial action to recognize homosexuals as a protected class.
1995
A tribute to Frank Sinatra on Sinatra: 80 Years My Way on ABC-TV – Little Richard,  Bob Dylan and Bruce Springsteen are among the performers.
1997
Elton John's tribute to Princess Diana, "Candle in the Wind 1997", was at its ninth week at number 1 on the Billboard chart. The song would go on to become the largest selling single of all time in the US and the UK, and sits second to Bing Crosby's "White Christmas" as the best selling record world-wide. Such was the first major celebrity death of mundance causes in the internet era.
Post 9/11 – The Shock Decade From "gay and lesbian" to "lesbigay" to "Lgbt/Lgbtq/Lgbtq2"
2005
Andy Bell of Erasure announced he was HIV-positive.
2006 – Actress Kate Fleming (October 6, 1965 – December 14, 2006) is trapped in a flooded basement room in her Seattle home. Her partner of ten years, Charlene Strong (born May 6, 1963), follows the ambulance to the hospital and is prevented by hospital staff from being at Kate's side for a number of torturous minutes until Kate's biological family can be reached on the east coast. Charlene is with Kate, finally, when she dies. Afterward, a funeral director refuses to shake Charlene's hand or allow her to make arrangements, even with the full support of Kate's mother. Charlene will testify and help pass a Washington State domestic partner law. Had it been in force that December, Charlene would have allowed to be by Kate's side and would have protected Kate's right to let Charlene speak for her at the funeral home. For My Wife is a feature documentary chronicling Charlene's journey into activism following Kate's death. Strong works closely with Equal Rights Washington, and has endowed a fellowship at the National Gay and Lesbian Task Force in Washington, D.C.
2006 – The New Jersey Legislature enacts a bill to establish civil unions in that state. The measure passes 56–19 in the Assembly, and 23–12 in the Senate.
2007
The Rock and Roll Hall Of Fame announced that Madonna, John Mellencamp, Leonard Cohen, The Ventures and The Dave Clark Five will be enshrined next year.
Human Rights in global conflict: Trans/Pans vs LGB/ vs Heterosexual women
2010
Barbra Streisand was inducted into the California Hall of Fame in Sacramento.
12-14-2015 Bill Kennedy, one of the NBA's top referees, comes out as gay. Kennedy said, "I am following in the footsteps of others who have self-identified in the hopes that it will send a message to young men and women in sports that you must allow no one to make you feel ashamed of who you are."
2018
Despite coming under fire from the #MeToo movement and actually being dropped from some radio station's play lists, "Baby It's Cold Outside" climbed into the Top 10 of Billboard's Digital Song Sales chart. Dean Martin's rendition of the song was downloaded over 11,000 times during the previous week, coming in second to Mariah Carey's "All I Want for Christmas Is You"
2021
sure, the mommy/fag hag… the queen of the supernatural chick lit
Heterosexual allies were important, but it is the constant misogyny that gets to me…
https://www.nbcnews.com/nbc-out/out-pop-culture/anne-rice-homoerotic-vampires-left-immortal-mark-gay-culture-rcna8632
Anne Rice and her homoerotic vampires left an immortal mark on gay cultureThe iconic American author of gothic fiction, including "Interview With the Vampire," was a vocal support of gay rights.www.nbcnews.com
can we address the hetero men who are doing the raping and murdering? funny how the least of the problem is the most addressed
instead of bashing on women who are protecting women from being bashed, raped and murdered and denied careers?
https://www.yourtango.com/entertainment/jk-rowling-damaging-uk-lgbt-equality-ranking-report-statesJ.K. Rowling Is Damaging UK LGBT Equality Ranking, Report States | YourTangoJ.K. Rowling Shares Yet Another Anti-trans Tweet Amid Release Of Report On Equality In UK.www.yourtango.com
so.. like being a heterosexual woman?
https://www.scientificamerican.com/article/being-lgbt-in-geoscience-is-like-being-invisible/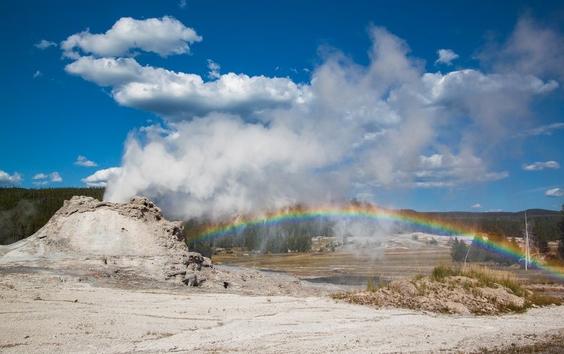 Being LGBT in Geoscience Is like Being Invisible – Scientific AmericanScientific American is the essential guide to the most awe-inspiring advances in science and technology, explaining how they change our understanding of the world and shape our lives.www.scientificamerican.com
this "judge" is comparing people existing under religious objection to religion denying vaccines …and he is trying to do a ruling against sexual orientation to validate religion being against vaccines…
religion: denying reality until deathbed
https://www.lgbtqnation.com/2021/12/supreme-court-judge-says-gay-rights-case-proves-vaccine-mandate-illegal/?utm_source=LGBTQ+Nation+Subscribers&utm_campaign=b835225049-20211214_LGBTQ_Nation_Daily_Brief&utm_medium=email&utm_term=0_c4eab596bd-b835225049-430855381
Supreme Court judge says gay rights case proves vaccine mandate is illegal / LGBTQ NationJustice Niel Gorsuch wrote in his opinion that, just like selling cakes to gay couples, people have right to a religious exemption from COVID-19 vaccine mandates…www.lgbtqnation.com
Article one of the charter reads: "All Barbadians are born free and are equal in human dignity and rights regardless of age, race, ethnicity, faith, class, cultural and educational background, ability, sex, gender or sexual orientation."
blogger nina notes: The nations who were colonial ones updated their laws over the last twenty years
https://www.pinknews.co.uk/2021/12/14/barbados-lgbt-rights-republic-colonial-laws/
Barbados can 'wipe the slate' on LGBT+ rights as a republic, campaigners sayActivists say Barbados will be able to "wipe the slate" clean and determine its stance on LGBT+ rights as the world's newest republic.www.pinknews.co.uk
the internet operates in the same in all geographies
https://timesofmalta.com/articles/view/watch-scammers-on-dating-apps-are-targeting-maltas-lgbt-community.921013
Watch: Scammers on dating apps are targeting Malta's LGBT communityThe LGBT community is being warned about scammers who target gay people on dating apps after one fraudster allegedly beat a man within "minutes of his death" when he identified him. Members of Malta's LGBT community say the con artists meet men on dating apps and offer them "a good time" in…timesofmalta.com
https://www.sixthtone.com/news/1009203/a-chinese-tv-drama-cautiously-brings-lgbt-characters-to-screen-
A Chinese TV Drama Cautiously Brings LGBT Characters to Screen"Delicious Romance" is the latest offering from Leste Chen, the director known for his gay-themed dramas.www.sixthtone.com
Dear Europe: Lest We Forget
https://www.rferl.org/a/hungary-lgbt-council-europe/31608770.html
European Law Experts Say Hungary's LGBT Law Breaches International Rights StandardsA panel of experts of the Council of Europe human rights body has assessed that recent amendments to Hungarian legislation related to sex-education programs in schools and the presentation of sexual content in the media are discriminatory and violate international human rights standards.www.rferl.org
cited sources
Today in LGBT History   by Ronni Sanlo
THIS DAY IN LGBT HISTORY – DECEMBER 14 | Ronni Sanlohttps://ronnisanlo.com › this-day-in-lgbt-history-decem…Dec 14, 2019 — THIS DAY IN LGBT HISTORY – DECEMBER 14 · Musings of an Aging Lesbian · My mother, aged 93, had surgery yesterday to remove a faulty rod in her leg …
December 14 in LGBTQ History | THE LAVENDER EFFECT®https://thelavendereffect.org › 2012/12/14 › december-14…Dec 14, 2012 — December 14 in LGBTQ History … 1980: French film La Cage aux Folles ends its nineteen month run at New York City's 68th Street Playhouse. 1988: …
~~~~~~
https://lgbtdailyspotlight.com/
people link events link
~~~~