BCE to The Suffragettes
1855 – Walt Whitman (May 31, 1819 – March 26, 1892) is accused of homosexuality and "Leave of Grass" was called "a mass of stupid filth" by critic Rufus Griswold. Whitman was an American poet, essayist, and journalist. A humanist, he was a part of the transition between transcendentalism and realism, incorporating both views in his works. Whitman is among the most influential poets in the American canon, often called the father of free verse. His work was very controversial in its time, particularly his poetry collection Leaves of Grass, which was described as obscene for its overt sexuality.
1928 – The New York Times reported that forty distinguished witnesses including T. S. Eliot, Arnold Bennett, Vera Brittain, Ethel Smyth. and Virginia Woolf, appeared in a London in support of Radclyffe Hall to testify in favor of the lesbian novel "The Well of Loneliness." which was in the midst of an obscenity trail. The judge refused to hear any of them. The judge applied the Hicklin test of obscenity: a work was obscene if it tended to "deprave and corrupt those whose minds are open to such immoral influences". He held that the book's literary merit was irrelevant because a well-written obscene book was even more harmful than a poorly written one. The topic in itself was not necessarily unacceptable; a book that depicted the "moral and physical degradation which indulgence in those vices must necessary involve" might be allowed, but no reasonable person could say that a plea for the recognition and toleration of inverts was not obscene. He ordered the book destroyed, with the defendants to pay court costs.
The Friends of Dorothy Era and The Hayes Code
Kristallnacht, the Night of Broken Glass, was a pogromagainst Jews throughout Nazi Germany on November 9th and 10th, 1938, carried out by SA paramilitary forces and German civilians. The German authorities looked on without intervening. The name Kristallnacht comes from the shards of broken glass that littered the streets after the windows of Jewish-owned stores, buildings, and synagogues were smashed. Jewish homes, hospitals, and schools were ransacked, as the attackers demolished buildings with sledgehammers. Over 1,000 synagogues were burned (95 in Vienna alone) and over 7,000 Jewish businesses were either destroyed or damaged. Kristallnacht was followed by additional economic and political persecution of Jews, and is viewed by historians as part of Nazi Germany's broader racial policy, and the beginning of the Final Solution and The Holocaust.
1948, Scotland – Diane Marian Torr (10 November 1948 – 31 May 2017) is born. She was an artist, writer and educator, particularly known as a male impersonator as her drag king, "Man for a Day" and gender-as-performance workshops. For the last years of her life, Torr lived and worked in Glasgow, where she was Visiting Lecturer at the Glasgow School of Art. Since 1990, Torr taught "drag king" workshops in which women learn not only to dress as a man but also codes of behavior, gesture, body language and movement that constitute the performance of masculinity.[7]The workshops, which Torr taught widely in Europe, the USA, India and Turkey, have been hugely influential, inspiring other works and a documentary film/ Diane Torr was one of the original members of the all-girl art band, DISBAND (along with members Martha Wilson, Ingrid Sischy, Ilona Granet and Donna Henes). DISBAND formed in 1978 and most recently performed at the Incheon International Women Artists' Biennial (2009) in S. Korea.
1950s The Decade the public learned heterosexual women wanted sex
The Civil Rights 60s: When the Boomers were under 30
November 10, 1968.
Jefferson Airplane stir up some controversy on The Smothers Brothers Show when Grace Slick, appearing in black face, gives the black power fist salute at the end of "Crown Of Creation".
Feminist, Gay Liberation and Lesbian Separatists: Civil Rights
1970 – The Stanford Gay Students Union was formed. It was the second Stanford organization for gay students. A previous organization, the Student Homophile League, was short lived.
November 10, 1973
Elton John started a eight week run at No.1 on the US album chart with 'Goodbye Yellow Brick Road', the singers third US No.1. The album which had the working titles of Vodka and Tonics and Silent Movies, Talking Pictures, is his best selling studio album with worldwide sales of over 15 million copies. Recorded at the Château d'Hérouville, the album contains the Marilyn Monroe tribute, 'Candle in the Wind', as well as three successful singles: 'Bennie and the Jets', 'Saturday Night's Alright for Fighting' and the title track.
David Bowie was at No.1 on the UK singles chart with 'Space Oddity' the track was first released in 1969 to tie in with the Apollo 11 moon landing. Rick Wakeman (former keyboard player with Yes) provided synthesizer backing. Bowie would later revisit his Major Tom character in the songs 'Ashes to Ashes', 'Hallo Spaceboy' and 'Blackstar'.
1976 – Lynn Ransom of Oakland, California, wins custody of her children in court. She is the first open lesbian mother to do so.
1978 – Dan White resigns from the San Francisco Board of Supervisors and assassinates Harvey Milk and Mayor George Mascone 16 days later.
1979
on the usa song charts #6 Barbra Streisand and Donna Summer moved up with "No More Tears (Enough Is Enough)"
The Genderfuck Apathetics vs Yuppies : Aids the new STD on the list
1980, Canada- Toronto's civic election sees defeat of George Hislop (June 3, 1927 – October 8, 2005), the first openly gay candidate to run for municipal office in Canada. He was a key figure in the early development of Toronto's gay community. Hislop studied speech and drama at the Banff School of Fine Arts, graduating in 1949. He subsequently worked as an actor, and ran an interior design company with his partner, Ron Shearer. In 1971, Hislop cofounded the Community Homophile Association of Toronto, one of Canada's first organizations for gays and lesbians. On August 28, 1971, he was also an organizer of We Demand, the first Canadian gay rights demonstration on Parliament Hill. In honor of his role as a significant builder of LGBT culture and history in Canada, a portrait of Hislop by artist Norman Hatton is held by the Canadian Lesbian and Gay Archives' National Portrait Collection.
1980 – a former policeman fires a submachine gun into two Greenwich Village gay bars in New York City, killing two men and wounding six others.
1984,
UK – Labour Member of Parliament (MP) Chris Smith (born 24 July 1951) becomes the first member of the House of Commons to voluntarily come out. Christopher Robert Smith, Baron Smith of Finsbury is a British politician, a former Member of Parliament and Cabinet Minister; and former chairman of the Environment Agency. For the majority of his career he was a Labour Party member. He was the first openly gay British MP, coming out in 1984, and in 2005, the first MP to acknowledge that he is HIV positive.
After setting a new record for advanced orders, 1,099,500 copies, Frankie Goes To Hollywood went to No.1 on the UK album chart with their debut LP 'Welcome To The Pleasure Dome.' Also on this day Frankie Goes To Hollywood made their debut TV appearance on Saturday Night Live performing 'Two Tribes' and 'Born To Run'.
on the usa song charts Prince remained at #3 with "Purple Rain" and Wham! had #4–"Wake Me Up Before You Go-Go", David Bowie's "Blue Jean" was #8
After 18 weeks, Cyndi Lauper re-entered the Top 10 on the USA Album chart with She's So Unusual.
1989 –
Republican lobbyist Craig Spence, commits suicide after it was discovered he gave secret tours of The White House to call boys and ran a male prostitution ring. Spence's name came to national prominence in the aftermath of a June 28, 1989 article in the Washington Times identifying Spence as a customer of a homosexual escort service being investigated by the Secret Service, the District of Columbia Police and the United States Attorney's Office for suspected credit card fraud. The newspaper said he spent as much as $20,000 a month on the service. He had also been linked to a White House guard who has said he accepted an expensive watch from Mr. Spence and allowed him and friends to take late-night White House tours. Spence entered a downward spiral in the wake of the Washington Times exposé, increasingly involving himself with call boys and crack, culminating in his July 31, 1989 arrest at the Barbizon Hotel on East 63rd St in Manhattan for criminal possession of a firearm and criminal possession of cocaine. Months after the scandal had died down, and a few weeks before Spence was found in a room at the Boston Ritz-Carlton Hotel, he was asked who had given him the "key" to the White House. Michael Hedges and Jerry Seper of The Washington Times reported that "Mr. Spence hinted the tours were arranged by 'top level' persons", including Donald Gregg, national security adviser to Vice President George H. W. Bush at the time the tours were given. A few months before his death, Spence alluded to more intricate involvements. "All this stuff you've uncovered (involving call boys, bribery and the White House tours), to be honest with you, is insignificant compared to other things I've done. But I'm not going to tell you those things, and somehow the world will carry on.
90s: Listserves and Email distribution replaces telephone trees for activism
1990
The Very Best of Elton John was the #1 album in the U.K.
1992 – The Louisiana Baptist Convention voted 581-199 to exclude congregations which condone homosexuality. A similar resolution was approved the same day by the North Carolina State Baptist convention.
1992 – On Roseanne, Sandra Bernhard plays the first recurring lesbian character on a sitcom.
1992 – The Portland, Maine, school committee approved a ban on anti-gay discrimination in public school employment.
1997 – Keith Boykin (born August 28, 1965) of the National Black Lesbian and Gay Leadership Forum and California state assemblywoman Sheila Kuehl (born February 9, 1941) participate in a White House conference on Hate Crimes.
Post 9/11 – From "gay and lesbian" to "lesbigay" to "Lgbt/Lgbtq/Lgbtq2"
2001
The musical "Lady Diana – A Smile Charms the World" opened in Germany.
2002
Viewers of the UK music channel VH1 voted Whitney Houston's "I Will Always Love You" as the most romantic song ever. In 2nd place was Willie Nelson's "You Were Always On My Mind" and 3rd was "My Heart Will Go On" by Celine Dion.
2013
Boy George announced that he was reforming Culture Club to record a new album called "Tribes" in early 2015 on the band's own label.
2014, Bangladesh – Over 1,000 Hijra (transgender women of South Asia with a long history) hold a Pride parade to celebrate the one-year anniversary since the government recognized them as a third gender.
2021
from the paper:
Together, these findings clearly show that lesbian, gay, and bisexual adults do not comprise a uniform group when it comes to suicide risk. Instead, suicide risk varies considerably depending on the intersection between sexual identity, gender, age, and race/ethnicity.
"This study sets the stage for future work investigating the impact of social inequalities on suicide risk among people with multiple social identities," said Ramchand.
https://www.news-medical.net/news/20211109/Intersection-of-multiple-social-identities-may-increase-suicide-risk-for-lesbian-gay-and-bisexual-adults.aspx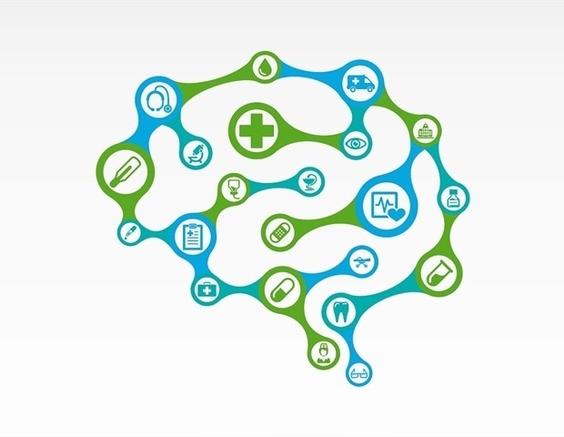 Intersection of multiple social identities may increase suicide risk for lesbian, gay, and bisexual adultsSuicide risk among lesbian, gay, and bisexual adults varies considerably depending on the intersection between sexual identity and other aspects of identity, such as gender, age, and race/ethnicity, according to a study led by researchers at the National Institute of Mental Health (NIMH), part of the National Institutes of Health.www.news-medical.net
no one is calling for anti vaxxers to be government registered or put in concentration camps the way that gay men and drug users in fact were being spoken about in the 1980s and 190s by the same group who are anti-vaxxers now
seriously, the bully demographic keeps playing more victim than thou with the targettted groups
https://www.lgbtqnation.com/2021/11/conservative-pundit-whines-gay-men-never-pariahs-aids-crisis-like-anti-vaxxers-now/
Conservative pundit whines gay men were never "pariahs" during AIDS crisis like anti-vaxxers are now / LGBTQ NationThe prominent conservative activist spent decades working to pass laws (some of which still exist today) to strip gay men with HIV of their dignity…www.lgbtqnation.com
https://www.pride.com/news/2021/11/09/tiktok-exposed-judgement-fatphobia-men-deal-gay-bars
A TikTok Exposed the Judgement & Fatphobia Men Deal With in Gay BarsThis video of a gay man getting viciously rejected at a bar has gone viral.www.pride.com
https://www.advocate.com/world/2021/11/09/italian-populist-politician-vincenzo-spadafora-comes-out-gay
Italian Populist Politician Vincenzo Spadafora Comes Out as GaySpadafora said he had a responsibility to be out because he's a public figure.www.advocate.com
multiple views represented including those who disagree with gender identity -which is required of academic ideas to be questioned and challenged –
because otherwise it is making a claim and denying other people's rights to own ideas and requires persons to ignore ordinary human perceptions and knowledge
https://www.thenational.scot/news/19707994.bbc-leaves-stonewall-lgbt-diversity-champions-programme-amid-impartiality-fears/
BBC leaves Stonewall LGBT Diversity Champions programme amid 'impartiality' fears | The NationalTHE BBC has withdrawn from LGBT charity Stonewall's Diversity Champions programme, saying its journalism "must be impartial and reflect a range…www.thenational.scot
https://southfloridagaynews.com/National/from-a-gay-teacher-being-fired-to-library-not-charged-for-lgbt-books-this-week-in-across-the-country.html
From a Gay Teacher Being Fired to Library Not Charged for LGBT Books, This Week in Across the Country | National | News | SFGN ArticlesSouth Florida Gay News, SFGN, Florida's largest lesbian, gay, bisexual and transgender newspaper.southfloridagaynews.com
https://www.politico.com/states/new-york/albany/story/2021/11/09/national-womens-lgbt-groups-press-de-blasio-and-hochul-to-stop-rikers-transfers-1392443
National women's, LGBT groups press de Blasio and Hochul to stop Rikers transfersAs crisis conditions gripped Rikers, de Blasio and Hochul announced a deal last month to move 230 inmates to two state facilities in Westchester.www.politico.com
https://www.africanews.com/2021/11/09/ghana-will-anti-lgbt-bill-be-passed-by-parliament/
Ghana: Will anti-LGBT bill be passed by parliament? | Africanews"Ghana is not a one family value system. We even believe in the extended family system,. So how come somebody is proposing a bill about family values and all of a sudden, people do not want to raise an eye about it. What is it about the Ghanaian family value that is so threatened " Alex Kofi Donkorwww.africanews.com
https://www.nbcnews.com/nbc-out/out-pop-culture/sex-city-alum-kim-cattrall-joins-peacocks-queer-folk-reboot-rcna5027
'Sex and the City' alum Kim Cattrall joins Peacock's 'Queer as Folk' reboot"Sex and the City" alum Kim Cattrall has joined Peacock's "Queer as Folk" reboot as a recurring guest star, the streaming network confirmed Tuesday. Thewww.nbcnews.com
https://www.artnews.com/art-news/news/queer-art-black-artist-mentorship-prize-1234609519/
Pamela Sneed Wins Queer|Art's Inaugural Black Artist Mentorship Award – ARTnews.comThe nonprofit Queer|Art awarded prizes to Pamela Sneed for Black queer mentorship and to Lola Flash for sustained achievement.www.artnews.com
cited sources
Today in LGBT History by Ronni Sanlo
Today in LGBT History – November 10 | Ronni Sanlohttps://ronnisanlo.com › today-in-lgbt-history-novembe…Nov. 10, 2017 — 1989 – Craig Spence (1941 – November 10, 1989) , a conservative Republican lobbyist, commits suicide in room 429 of the Boston Ritz-Carlton …