Before the 1900s to The Suffragettes
1928 – The New York Times reports that U.S. publisher Alfred Knopf had purchased the American rights to Radclyffe Hall's novel about lesbianism, "The Well of Loneliness."
The Friends of Dorothy Era and The Hayes Code
1950s The Decade the public learned heterosexual women wanted sex
1956 – American psychologist Evelyn Hooker, UCLA, shares her paper "The Adjustment of the Male Overt Homosexual" at the American Psychological Association Convention in Chicago. After administering psychological tests, such as the Rorschach, to groups of homosexual and heterosexual males, Hooker's research concludes homosexuality is not a clinical entity and that heterosexuals and homosexuals do not differ. Hooker's experiment becomes very influential, changing clinical perceptions of homosexuality.
The Civil Rights 60s: When the Boomers were under 30
1969
National Institute of Mental Health study chaired by Dr. Evelyn Hooker of UCLA urges decriminalization of private sex acts between consenting adults.
The three day Texas Pop Festival took place featuring Janis Joplin, Led Zeppelin, Sam & Dave, Santana, Johnny Winter, Grand Funk Railroad, Delaney & Bonnie, Nazz, Spirit, B.B. King, Canned Heat and Chicago. Over 120,000 fans attended the festival.
Feminist, Gay Liberation and Lesbian Separatists: Civil Rights
August 30 1974 – September 1, 1974, Canada – The second national gay rights conference is held in Winnipeg. As part of the opening session, a gay rights march is in held in the city. it was the first major gay demonstration in the prairie provinces.
1975
Elton John's Captain Fantastic and the Brown Dirt Cowboy, the first album to debut at #1, returned to that position after falling the week before.
Her father had 60 career hits, but on this date Natalie Cole debuted with her first–"This Will Be".
The Genderfuck Apathetics vs Yuppies : Aids the new STD on the list
1981, Canada – Toronto's Cabbagetown Group Softball League hosts the fifth Gay Softball World Series. Players from eleven cities in US and Canada participated. It was the first time the series was held in Canada. Gay Softball World Series, part of the North American Gay Amateur Athletic Alliance (NAGAAA), is the largest annual, LGBT single-sport, week-long athletic competition in the world. Teams from the 46 Member Cities across North America compete to qualify and represent their city in one of five Divisions. Formed in 1977, NAGAAA is a 501c(3) international sports organization comprised of men and women dedicated to providing opportunity and access for the LGBT community to participate in organized softball competition in safe environments. This year, the 40th anniversary of NAGAAA world series is held on September 4th in Portland, OR.
90s: Listserves and Email distribution replaces telephone trees for activism
1991, UK – OutRage stages a zap against Amnesty International London over their failure to adopt lesbian and gay persons as prisoners of conscience.
1993 – Texas state health officials announce that they are investigating two cases of HIV transmission through female-female sex. However, in both cases other risk factors were present. In 2012, in another Texas case, the CDC said that HIV transmission through female-to-female sexual contact was reported, a rare female-to-female transmission of the virus which is "rarely reported and difficult to ascertain." The two women in the 2012 case said they routinely had unprotected sexual contact and shared sex toys between them. At times, the contact was "rough to the point of inducing bleeding in either woman," according to the CDC. The women said some of the unprotected sexual contact occurred during menstruation.
1994, UK – A panel of magistrates in London dismissed a paternity suit against singer Boy George (George Alan O'Dowd, born June 14, 1961) for lack of evidence. By George is an English singer, songwriter, DJ, fashion designer and photographer. He is the lead singer of the Grammy and Brit Award-winning pop band Culture Club. At the height of the band's fame, during the 1980s, they recorded global hit songs such as "Do You Really Want to Hurt Me", "Time (Clock of the Heart)" and "Karma Chameleon" and George is known for his soulful voice and androgynous appearance. He was part of the English New Romantic movement which emerged in the late 1970s to the early 1980s. In his autobiography Take It Like a Man, George stated that he had secret relationships with punk rock singer Kirk Brandon and Club drummer Jon Moss. He stated many of the songs he wrote for Culture Club were about his relationship with Moss.
Post 9/11 – From "gay and lesbian" to "lesbigay" to "Lgbt/Lgbtq/Lgbtq2"
2002
Bjork's west London flat was burglarized while she slept. Valuable recording equipment was stolen.
2005 – Off-Broadway musical "Naked Boys Singing!" re-opens in Milwaukee after being closed by police on obscenity charges two weeks earlier. Naked Boys Singing! is a traditional American Vaudeville-style musical revue, with book and direction by Robert Schrock, musical direction by Stephen Bates and choreography by Jeffry Denman, that features eight actors who sing and dance naked. This campy Off-Broadway musical comedy opened on July 22, 1999 at the Actors' Playhouse in New York City. The show transferred to Theatre Four in March 2004, and again in 2005 to New World Stages Stage Four, until it closed on January 28, 2012. The show has no plot; it contains 15 songs, about various issues, such as gay life, male nudity, coming out, circumcision and love. The official Off Broadway Revival opened at Theatre Row's Kirk Theatre on April 5, 2012 and is still enjoying a healthy run today.
2012 – Charlie Jane Anders, who identifies as genderqueer and a transwoman, wins the 2012 Hugo Award for her book "Six Months, Three Days." She is an American writer and commentator. She has written several novels and is the publisher of other magazine, the "magazine of pop culture and politics for the new outcasts". In 2005, she received the Lambda Literary Award for work in the transgender category, and in 2009, the Emperor Norton Award. In 2007, Anders brought attention to the policy of a San Francisco bisexual women's organization called "The Chasing Amy Social Club" that she felt was discriminatory, as it specifically barred preoperative transgender women from membership. Since 2000, Anders has been the partner of author Annalee Newitz. The couple co-founded "other" magazine.
2013 – A gay combat medic who challenged the military's "don't ask, don't tell" policy while serving in Iraq, dies in a car crash in New York. Darren Manzella (August 8, 1977 – August 29, 2013), 36, a former Army sergeant, went on national television in 2007 to reveal his sexual orientation, becoming the face of gay servicemen and women before being discharged in 2008 for publicly discussing his sexual identity. The policy was repealed in 2011, and a friend said Manzella had recently signed on as a reservist. He was a United States Army Sergeant, Army medic and gay activist from Portland, New York, who was discharged under the Don't ask, don't tell policy. Manzella served in Iraq and Kuwait, and was stationed in Fort Hood, Texas. Manzella married Javier Lapeira in Rochester on July 5, 2013. On August 29, 2013, Manzella was killed when an SUV hit him as he was in the act of pushing his disabled vehicle off the road in Pittsford, Monroe County, New York
2019
Adam Lambert Shares His Rare Video With Elvis Presley Costume
Adam Lambert Shares His Rare Video With Elvis Presley CostumeHandsome rock star Adam Lambert has shared a rare video of he performing an Elvis Presley song with his costume at a tribute show which organized in honor of
metalheadzone.com
2021
https://ew.com/tv/rupauls-drag-race-gigi-goode-comes-out-trans-nonbinary/
Gigi Goode comes out as trans nonbinary after RuPaul's Drag Race | EW.comRuPaul's Drag Race season 12 queen Gigi Goode comes out as trans nonbinary in an Instagram video announcing her transition.ew.com
https://www.pinknews.co.uk/2021/08/29/tiktok-gay-stereotypes-lgbt-meerkat/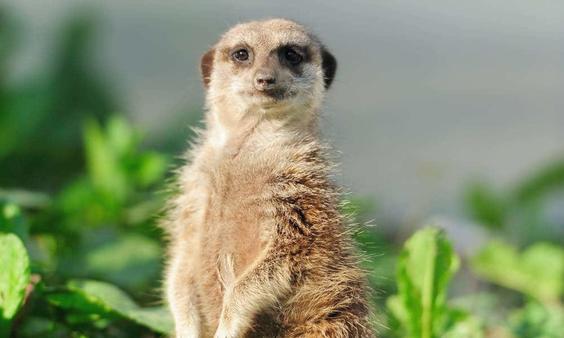 Forget bears – dolphins, foxes and menagerie of 'new gay stereotypes' laid out in hilarious videoYou've heard of bears, otters and cubs before. Now, a TikToker has suggested a slew of hilarious gay animals to add to the LGBT+ lexicon.www.pinknews.co.uk
https://www.salon.com/2021/08/29/how-gay-men-justify-their-racism-on-grindr_partner/
How gay men justify their racism on Grindr | Salon.comGrindr allows for anonymity in a way that other dating apps do notwww.salon.com
https://www.advocate.com/people/2021/8/29/ed-asner-dies-show-lou-grant-had-notable-gay-episode
Ed Asner Dies; Show 'Lou Grant' Had Notable Gay EpisodeThe much-honored actor and activist died Sunday at age 91.www.advocate.com
cited sources
Today in LGBT History – August 30 | Ronni Sanlo