given anyone can identify as anything, – women's bathrooms are not safe for women
putting aside rape/assault – and even putting aside kink fetishes
heterosexual men can claim to be nonbinary and go into a women's bathroom and not harm anyone but leave a camera to collect video of women and some transwomen using the bathroom for their kink
so. there needs to be 1 heteromen bathroom 2 gay, bi men and trans/nonbinary and then 3 women's bathrooms
now let us also consider that kink and assaults and distress to those who are without question qualified to use the women's bathroom are the persons who are in need of the same and now a new level of threat protection
https://www.wkrn.com/news/tennessee-politics/nashville-da-glenn-funk-can-refuse-to-enforce-the-transgender-bathroom-sign-law-lawyers-say/Nashville DA can refuse to enforce transgender bathroom sign law, lawyers say | WKRN News 2Davidson County District Attorney Glenn Funk is not backing down on his decision to not enforce the controversial transgender bathroom sign legislation once it becomes law July 1, despite backlash from Republican lawmakers who said the action from Funk is "offensive."www.wkrn.com
from bathrooms to sports
how about a separate league? that is the only fair way
https://www.npr.org/2021/05/24/999897243/this-researcher-is-trying-to-settle-the-transgender-athlete-debate-using-science
A Researcher Is Trying To Settle The Transgender Athlete Debate — Using Science : NPRThe debate on whether transgender females should be allowed to play women's sports has become increasingly politicized. One transgender athlete and researcher is forging a middle ground with science.www.npr.org
indeed.. not for women…
https://www.moneycontrol.com/news/trends/sports-trends/for-my-people-a-transgender-woman-pursues-an-olympic-dream-7027011.html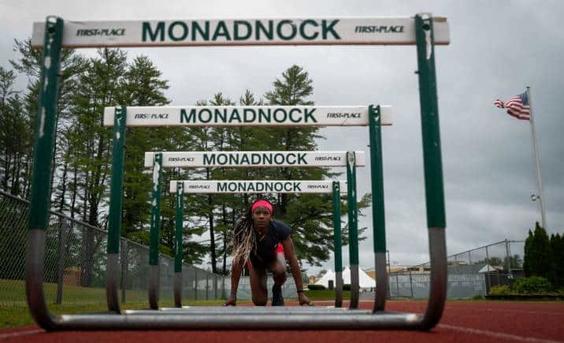 'For My People': A Transgender Woman Pursues An Olympic DreamOlympic historians say that no athletes at the Winter or Summer Games have publicly identified as transgender when they competed. At least two announced that they were transgender sometime later, including Caitlyn Jenner, who won a gold medal in the decathlon in 1976.www.moneycontrol.com
indeed. so do girls want a fair chance to play. https://www.inquirer.com/opinion/commentary/transgender-athletes-sports-ban-pennsylvania-new-jersey-20210610.htmlTransgender sports bans harm youth in Pa. and beyond | OpinionWe should focus on providing all kids, and especially trans kids, more opportunities to play sports in a healthy and supportive environment.www.inquirer.com
Human rights are fully dressed in the public square to access services/goods available to the public.
Lesbian dating pools and social/sexualized space, including the lesbian flag are define a specific group of women, and dating is not subject to human rights – it is about what what humans who are lesbians define.
the trans phrase "cotton ceiling" is a fetishization of lesbians who respect trans as human rights, and are dehumanized in return.
women are loosing the language to describe physical reality and the experience of women
considering heterosexuals continuing to portray LGBT characters in various screen fictional works
who is doing what adn getting creditted as, matters to those who need role models
girls who enjoy hobbies and interests denied to women for most of human history over cultures exist and are heterosexual. bisexual and some lesbians
who are not heterosexual men in women's bodies
but women in women bodies, loving other women's womanly bodies
transwomen are clothes away from heterosexual to lesbians, who are not required to do more than respect humans rights of any other person
yet are being called phobic for not dating, when it is heterosexual men who are murdering
the woman is not all those letters:
the four letters do not refer to any induvial, but four identifiable groups.
https://www.independent.co.uk/news/world/europe/chechnya-lgbt-woman-abducted-shelter-b1864208.html
Fears for LGBT woman linked to Chechen ruler after her abduction by police in raid on refuge | The IndependentKhalimat Taramova's family is said to be close to Chechnya's tyrannical presidentwww.independent.co.uk